Lovecraft Country Showrunner Misha Green Revealed What Season 2 Would Have Been About
The acclaimed HBO drama was canceled in July after one season.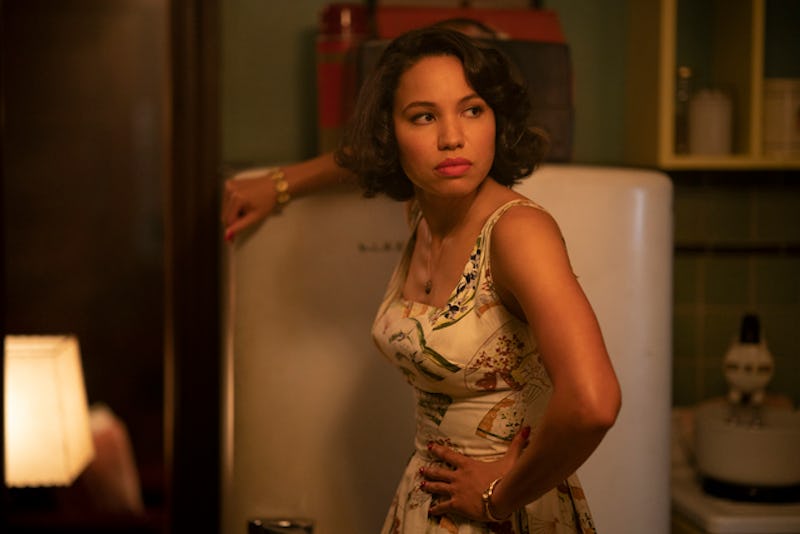 Eli Joshua Ade/HBO
Eldritch terrors, magic, and ghosts abound in HBO's Lovecraft Country, a horror drama that deftly blends supernatural and racist terrors. Adapting from the novel of the same name by Matt Ruff, the series wrapped on Oct. 18, 2020 after 10 episodes. It quickly garnered a cult following, became the most streamed show on HBO Max in October, and netted 18 Emmy nominations. Unfortunately, this was not enough to earn a second season . Per Deadline, the series was canceled on July 2, 2021.
"We will not be moving forward with a second season of Lovecraft Country," HBO said in a statement to Deadline. "We are grateful for the dedication and artistry of the gifted cast and crew, and to [showrunner] Misha Green, who crafted this groundbreaking series. And to the fans, thank you for joining us on this journey."
After winning the Emmy for guest-starring as George Freeman, Courtney B. Vance said "it doesn't make sense" that Lovecraft Country was as successful as it was and yet "the powers that be couldn't figure out" how to make a second season work. "I'm sad for audiences that we don't get to see, like Game of Thrones," he added, per The Hollywood Reporter. "Don't get to see seven, eight years of following these characters and learning more about the time period and learning about our people and our struggles and where [showrunner Misha Green]'s mind was going to go."
Ultimately, the problem came down to what a second season would entail. Ruff's book served as the roadmap, but the show covered all the events of the novel within the first season. In February, HBO Chief Content Officer Casey Bloys told Deadline that Green was "working with a small team of writers" to come up with a take for a possible second season. "She had a book to go on in the first season. She and the writers wanted to go off and take some time to go out and figure out without a book with these characters, what's the journey we want to go on. We all want to be sure she's got a story to tell."
But after reviewing what Green came up with, the executives made the decision not to move forward. On July 2, Green revealed on Twitter that Season 2 would've been titled Lovecraft Country: Supremacy and be set "in a new ... country that sits where The United States used to sit." She shared an image of the United States, labeled the "Sovereign States of America." In the picture, the country is divided into the "Tribal Nations of the West," the "Whitelands," the "New Negro Republic," and the "Jefferson Commonwealth."
She clarified in a later tweet that the "Whitelands" was going to be an area that was "completely overrun by zombies — most of them of the slower variety, but with pockets of fast-moving zombies too."
On July 13, Green tweeted an outline of the whole season, which would have focused on Dee and George Freeman as well as new characters named Billie Baptiste, Wi Sapa "Black Moon," and Xochimitl "Flowered Arrow." She listed Leti and Tic as the "old generation," hinting that they would've appeared infrequently, or not at all.
Sadly, fans will never get to see what adventures these new characters would have gone on. Season 1 of Lovecraft Country remains one of HBO's strangest, most innovative, and most horrific projects to date. And it notably marks one of the last TV series to feature the fantastic talents of Michael K. Williams, who died on Sept. 6, 2021.
In a Sept. 15 Instagram post, Jurnee Smolett reflected on the time she spent with Williams on the show. "One of the first scenes I did w/ [Williams] was in Episode 2 of Lovecraft Country, Uncle George's death," the caption began. "We were racing the clock, losing sun, it was a long steady-cam shot, which began w/ me running into Jonathan/Atticus' arms. In an attempt to quiet the chaos, I looked at Michael/Montrose, in the backseat of Woody, holding Uncle George in his arms. I could feel the pain held behind his eyes. My soul understood it."
She added that was "the beauty" of Williams' acting, that he "threw his entire being into each moment with such bravery and sacrifice." After that scene, she, Williams, and co-star Jonathan Majors became "the three musketeers...our souls tied." She then addressed Williams directly: "I take comfort in knowing that you're finally free, somewhere dancing, being mighty, showing the angels how to really get it. BTW, you still owe me that dance."
Additional reporting by Johnny Brayson.
This article was originally published on