Matthew Macfadyen's Wife Is An Actor, Too
The Succession star met Keeley Hawes met while filming the BBC spy drama Spooks in 2002.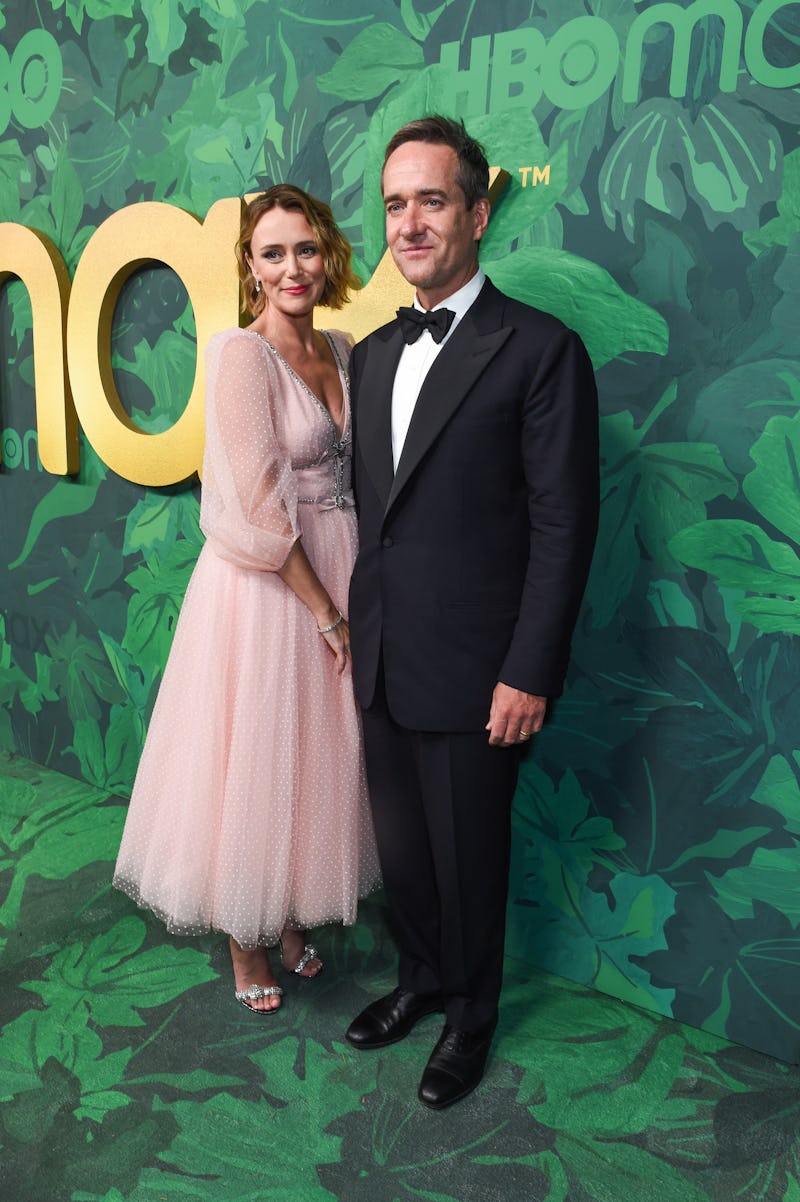 Gilbert Flores/Variety/Getty Images
Matthew Macfadyen's relationship with his wife Keeley Hawes appears to be much better than the toxic marriage of Tom Wambsgans to Shiv Roy in Succession. The couple, who met on the set of the BBC spy program Spooks, connected pretty early on while filming in 2002. Hawes was married to cartoonist Spencer McCallum at the time, and shared a son with him. Macfadyen meanwhile reportedly had been dating Surita Chowdry. Years later, Hawes told Vanity Fair in 2022 that Macfadyen wasted no time sharing his feelings. "Matthew just came straight out with it and said 'I love you' in the rain one day. I thought, 'Oh dear, here we go.'" she said.
Hawes, known for The Durrells and the miniseries Bodyguard, ultimately left McCallum eight weeks after they got married and wed Macfadyen in 2004. The couple welcomed daughter Maggie in 2004 a month after they got married, and not long after had their son Ralph in 2006. Hawes shares son Myles, who was born in 2001, with McCallum.
Spooks wasn't the only project the actors worked on together. They both starred in the 2007 comedy Death at a Funeral, along with the ITV drama series Stonehouse in 2022. "We have worked together before, but not for several years," Hawes told the Mirror in 2022 of their Stonehouse collaboration. "And so when this came up, it seemed like the perfect project on so many levels really, mostly because the Stonehouses are so different to Matthew and I and to our relationship."
As for the secret to their long-lasting marriage, the two actors have a rule where they try to see each other every three weeks during film shoots. "Keeley and I have a three-week rule — neither of us wants to be apart for any longer. So after three weeks on my own, I started to go a bit mad," he told The Evening Standard in 2021. "You start to think. What am I doing? I'd be walking around Brooklyn, thinking, where do I live? It was odd and hard."
Hawes seems to share the sentiment about the importance of being together as a couple and a family. "I love being married to Matthew. And I know Matthew loves being married, too," she told The Telegraph in 2010. "It ties everything up and it's a statement to each other and to the world. Marriage and being a mother are absolutely crucial to my happiness and my life."
Hawes also joked about getting to take Mr. Darcy home every night, referring to his 2005 movie role. "I think he is absolutely brilliant in Pride & Prejudice and it's very difficult to judge your own partner, I find it almost impossible. But I watch that and I think he's such a brilliant, generous actor to work with — and to watch. He's really wonderful," she gushed to The Independent in 2006, before adding, "I don't think anybody's very good really."