The Most Brutal BIP Tweets Question The Kenny Love Quadrangle
It's quickly becoming Kenny in Paradise.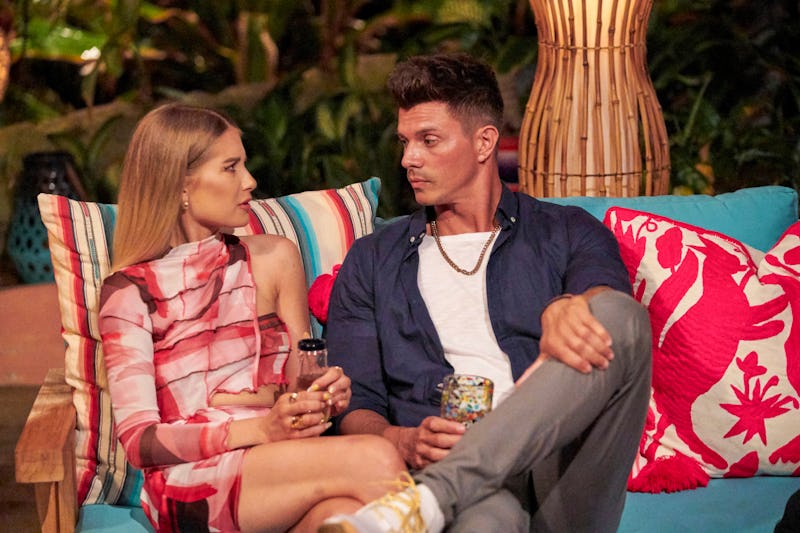 ABC/Craig Sjodin
So, the drama between Kenny Braasch, Mari Pepin, and Demi Burnett on Bachelor in Paradise Season 7 didn't go anywhere. In fact, it's only getting messier. Tia Booth's recent arrival turned the love triangle into a straight-up quadrangle, an outcome that maybe only Kenny himself could have predicted when he rolled onto the beach in the (almost) buff a few weeks ago. But even ever-confident Kenny must be realizing he bit off more than he could chew at this point — he actually had to turn down a trip to the boom-boom room with Demi while he sorted out the situation, opting to go to sleep instead. Given how much he loves to hook up (remember the pair's penchant for PDA just last week?), you know that had to be a hard decision.
For viewers who are interested in scoping out successful relationships before the show is over, there is an interesting rumor worth keeping in mind — the all-knowing Bachelor expert Reality Steve teased that things would end well for Kenny and at least one of the points on his quadrangle by the end of the season. But of course, there's still plenty of Paradise left to go down.
Naturally, viewers took to Twitter to respond to the chaotic love square as it unfolded — and to question why so many women were hung up on the model-slash-boy band manager when there is, by design, a literal beach-full of bachelors to choose from.
For those who weren't a fan of Demi's place in the love quadrangle, Kenny's decision to not visit the boom-boom room with her was a high point of Episode 6.