Mira Sorvino Slams The Oscars For Not Including Her Dad In The In Memoriam
"The Oscars forgot about Paul Sorvino, but the rest of us never will!!"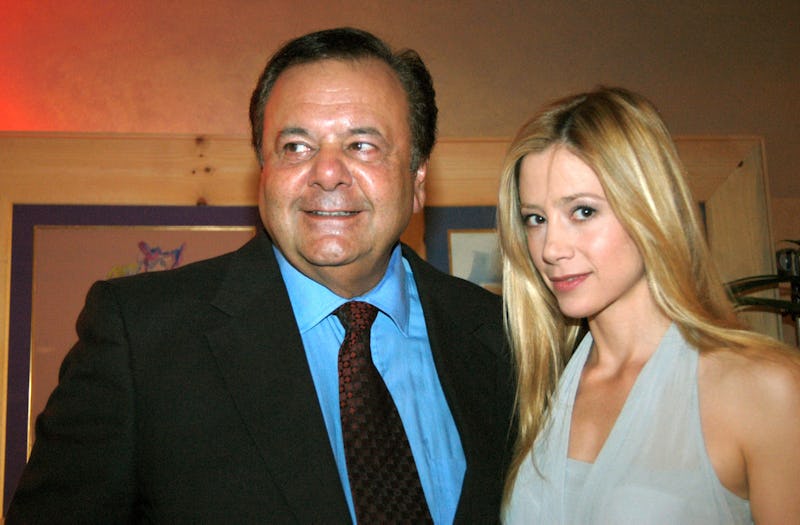 Victor Spinelli/WireImage/Getty Images
The 2023 Oscars' In Memoriam segment appeared to snub several notable actors, with viewers pointing out these omissions in droves. Among them is Oscar winner Mira Sorvino, the daughter of the late Paul Sorvino. She called out the Academy of Motion Picture Arts and Sciences the following day for not including him during the onscreen segment.
"It is baffling beyond belief that my beloved father and many other amazing brilliant departed actors were left out," the Romy & Michele's High School Reunion star tweeted on March 13. "The Oscars forgot about Paul Sorvino, but the rest of us never will!!"
Paul, who died in July, had more than 150 acting credits to his name, including Goodfellas, which also lost Ray Liotta and Tony Sirico in 2022. Liotta was featured in the In Memoriam, while Sirico didn't make it to the segment either. Though her father wasn't included in the broadcast, his name made the list of the dearly departed available to view online thanks to a QR code provided onscreen at the end of the In Memoriam, during which Lenny Kravitz performed "Calling All Angels."
Paul's widow, DeeDee also slammed the Academy for excluding him. "Paul Sorvino was one of the greatest actors in cinematic history in Hollywood," she said in a statement to PEOPLE. "It is unconscionable that he would be left out of the In Memoriam segment of the Oscars," she said in a statement on March 13. "It's a three-hour show, they can't give a couple more minutes to get it right? Paul Sorvino gave decades to this industry and was loved by all."
DeeDee also called out the QR code that was provided during the broadcast: "Paul was not the only deserving soul left out, and a QR Code is not acceptable. The Academy needs to issue an apology, admit the mistake and do better. Paul Sorvino deserves better, the audience deserves better. Is the Academy so jaded they forget people who are loved, who have given their hearts to this industry? Shame on the Academy if this is not corrected. Mistakes are made, this was a big one. Please do something to make it right."
The snub feels especially glaring considering Paul's daughter is an Oscar winner and he attended the ceremony at which she won. Mira took home the Oscar for Best Supporting Actress in 1996 for Mighty Aphrodite. In her speech, she thanked her father, who burst into tears in the audience. "When you give me this award you honor my father Paul Sorvino, who has taught me everything I know about acting," she said, audibly choked up.
"I love you very much, Dad," she added. "I always looked at great performances and was so moved by how much other people's hearts made me feel as a child. And I wanted to be an actor who could move other people and make other people see something about the human spirit, and you've made me feel that I've made a small step towards that."
In response to the online backlash, the Academy released the following statement: "The Academy receives hundreds of requests to include loved ones and industry colleagues in the Oscars In Memoriam segment. An executive committee representing every branch considers the list and makes selections for the telecast based on limited available time. All the submissions are included on A.frame and will remain on the site throughout the year."
An Academy spokesperson also told The Hollywood Reporter that "the Academy committee that makes In Memoriam decisions features a representative from each of the organization's 17 branches, and some names that are more familiar to audiences cannot be included because all branches are entitled to representation during the limited time allotted for the segment."