Shocked Fans & Former Co-Stars React To Ray Liotta's Death At 67
"He is way too way young to have left us," Robert De Niro said.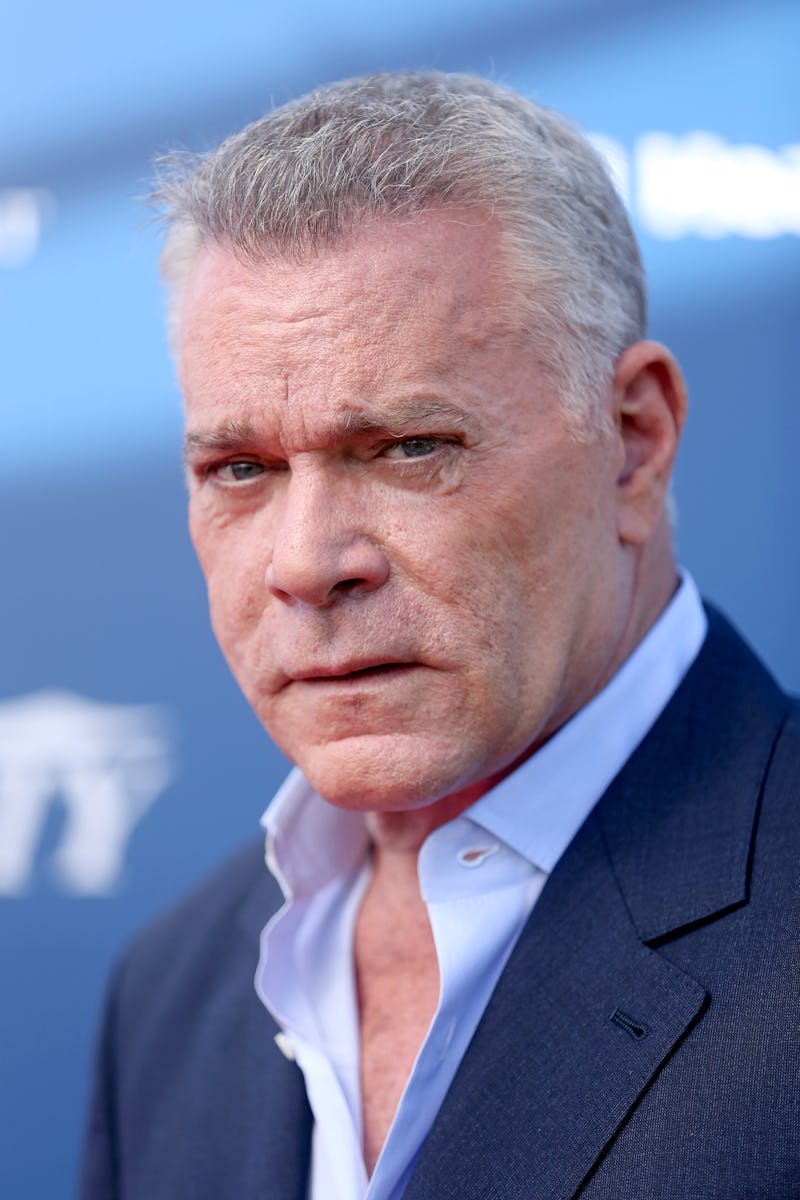 Phillip Faraone/Getty Images Entertainment/Getty Images
Goodfellas' Ray Liotta has died at 76, Deadline reports. According to the May 26 news, the actor died in his sleep while working on his latest film, Dangerous Waters, in the Dominican Republic. Lorraine Bracco, who starred alongside Liotta in Martin Scorsese's seminal 1990 crime drama, was among the first to respond to the sudden news. "I can be anywhere in the world & people will come up & tell me their favorite movie is Goodfellas," she wrote in a tweet. "Then they always ask what was the best part of making that movie. My response has always been the same…Ray Liotta." Fellow co-star Robert De Niro told Entertainment Tonight that he was "was very saddened to learn of Ray's passing," adding that Liotta was "way too way young to have left us."
In his own statement to the site, Scorsese said he was "shocked and devastated" by the news, and reflected on making Goodfellas with Liotta. "He was so uniquely gifted, so adventurous, so courageous as an actor ... He absolutely amazed me, and I'll always be proud of the work we did together on that picture," the director said.
Liotta — who's survived by a daughter, Karsen Liotta, and a fiancée, Jacy Nittolo — was especially well-known for his work in Goodfellas and the mob movies it inspired, like 2021's Sopranos prequel The Many Saints of Newark. He also dabbled with the other side of the law, recently starring alongside Jennifer Lopez on NYPD drama series Shades of Blue.
"The first thing that comes to mind is he so was kind to my children," Lopez wrote in a tweet. "Ray was the epitome of a tough guy who was all mushy on the inside."
Beyond crime, Liotta's resume spanned genres — from dramas like Field of Dreams and Marriage Story, to comedies like Observe and Report, in which he starred alongside Seth Rogen, who called Liotta "a true legend of immense skill and grace" in a tweet. Adam Sandler, with whom Liotta appeared in Hubie Halloween, remembered the late actor as a "sweetheart of a dad" and "a great funny man to know."
Indeed, despite Liotta's penchant for a great scowl, he wasn't afraid to have fun as an actor. His oeuvre extends to playing himself in Bee Movie (yes, really!) and Modern Family, too, as Jesse Tyler Ferguson recalled for Deadline. "It made us feel so special that they wanted to take the time to come and be with us," Ferguson told the website. "He was a movie star, a huge movie star, and I'm just so grateful that he left behind such a beautiful body of work, because that is all we can hope to do with our time on this earth — leave behind something for people to remember us by."
Ahead, these reactions and more from Liotta's fans and fellow celebrities.