You've Been Singing The Wrong Lyrics To These Christmas Classics
From "All I Want For Christmas Is You" to "Frosty The Snowman."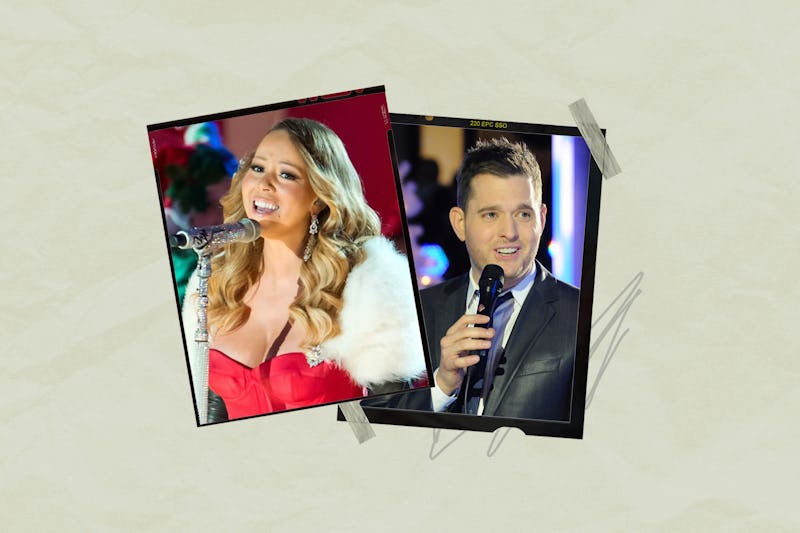 Gilbert Carrasquillo/Getty Images Entertainment/Getty Images / Virginia Sherwood/NBCU Photo Bank/NBCUniversal via Getty Images
The Christmas season is officially upon us, and with it comes all the usual festive fanfare. If you celebrate the holiday, this likely includes buying last-minute gifts for your nearest and dearest, putting up your favourite seasonal decorations, attending the Christmas work-do (while trying not to embarrass yourself), powering through a lot of festive food and drink, and, of course, listening to the annual influx of Christmas music.
Throughout the month of December, it can be hard to escape some of the most popular Yuletide hits while flicking through radio stations and scrolling through your Spotify playlists. Although, it would appear that many listeners simply cannot get enough.
In 2020, the self-appointed "Queen of Christmas" Mariah Carey stormed to the top of the UK's Official Singles Chart with her 1994 hit "All I Want For Christmas Is You," and repeated her chart success the following year in 2021, landing in the top three.
Meanwhile, Ed Sheeran and Elton John's "Merry Christmas" spent multiple weeks as the UK's Number 1 single in December 2021, proving that the appetite for all things festive music is very much alive today.
Although we often hear the same tracks played on repeat year-on-year, some of us still haven't got to grips with the actual words of our favourite Christmassy bops. Yes, the lyrics to some of the most popular seasonal tracks, including Elton John's "Step Into Christmas," Slade's "Merry Xmas Everybody," the Pogues and Kirsty MacColl's "Fairytale of New York," and more, are often misheard and debated among music listeners — and you can find some of the most surprising misheard Christmas song lyrics, below.