Ashley Cain's MTV Faces Tackles Grief, Loss, & Mental Health
The four-part digital series will see a host of celebrities sharing personal stories.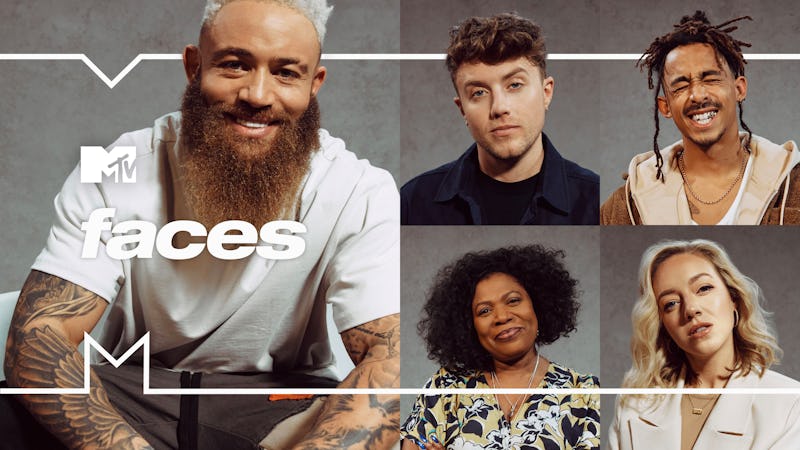 MTV UK
Hosted by former footballer and Ex On The Beach reality TV star Ashley Cain, MTV Faces is a new digital series coming to MTV UK focusing on dealing with grief and loss. Cain, who lost his baby girl Azaylia Diamond to cancer in 2021, has helped to create "a safe space for raw conversations about grief." The series will feature interviews with four celebrities "who are on their own journeys of grief," providing an important insight into how complicated this process can be. Here's everything you need to know about MTV Faces, including who you can expect to hear from and when it'll be available to watch.
MTV Faces Plot
Cain's daughter died when she was eight months old, after being diagnosed with acute myeloid leukaemia (AML) when she was just eight weeks old. Following her death in April 2021, Cain and his partner Safiyya Vorajee started a charity in their daughter's name to fight childhood cancer. The former footballer is now using his platform and experience with grief to share with others on MTV Faces.
Per the synopsis, Cain "invites vulnerable conversations, with the hope of giving a true-to-life glimpse into how his guests cope when they're having tough days, what pulls them through hard times, how their experiences have made them who they are today, and why we need to talk more openly about grief and mental health."
MTV says the series "will cut straight into the core of grief presentation, creating a holding space for raw conversations, between peers who are on a level with each other's experiences." The broadcaster hopes "to normalise these sorts of conversations and the importance of processing and discussing and addressing mental health."
MTV Faces Cast
MTV Faces features four one-on-one conversations with celebrity guests, including Kelsey Parker, Brenda Edwards, Roman Kemp, and Jordan Stephens, each talking about their experiences with grief and how they've been dealing with it. "With the help of my four incredible guests, we create a safe space for open and vulnerable conversations, of the pain and struggle but also the beauty and strength in grief, while also tackling the stigma that surrounds mental health," Cain said.
MTV Faces Trailer & Release Date
The four-part series premieres on the MTV UK YouTube channel on March 30, with episodes dropping weekly thereafter. You can watch the trailer below.
This article was originally published on