Munya Chawawa Says The Sweetest Things About His Long-Term Love
"I see the value in the people who were there from the start."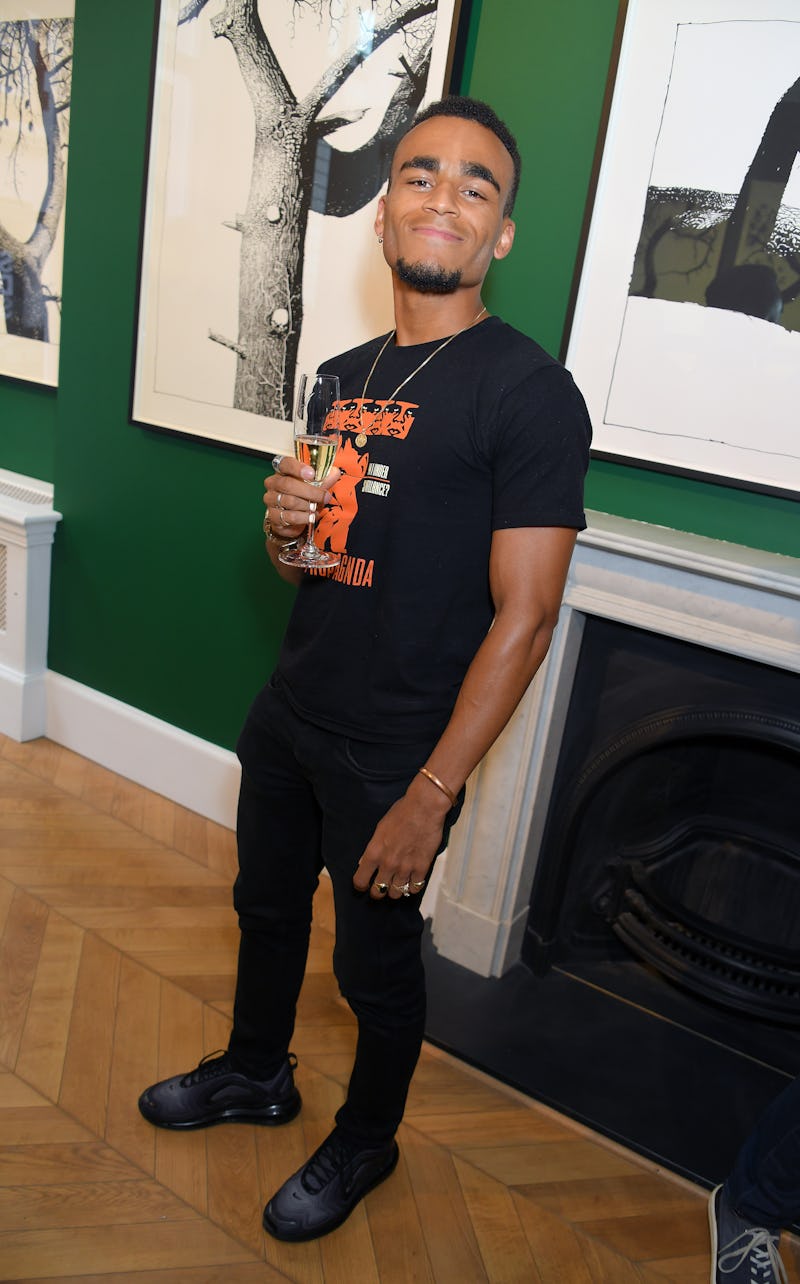 David M. Benett/Getty Images Entertainment/Getty Images
Chances are, you first encountered Munya Chawawa as his alter-ego Jonny Oliver, a hilarious parody of Jamie Oliver. It turns out, though, that comedy isn't the only string to his bow. First, the comedian earned a place on Celebrity MasterChef 2021, bringing his love of "lovely, jerky flavour" to the long-running cooking show. And now, he's landed a new documentary with Channel 4. How To Survive A Dictator sees him revisiting Zimbabwe, where he spent a good portion of his childhood, to examine the country's past, and its notorious dictator Robert Mugabe.
"I love Zimbabwe. It's so pivotal to who I am, almost like a blueprint to my personality. I never fully understood why I had to leave and this documentary, for me, was a chance to uncover that," the comic said in a press release. "But let me tell you: it's an emotional rollercoaster, especially after I found out my filming visa was rejected. But in true sneaky, satirist style we managed to tell the story another way… and I can't wait for people to see it."
Chawawa will surely show a different side to his presenting talents, but does he have a significant other cheering him on at home in South East London? The comedian has kept his dating life relatively quiet, never posting about a partner on his social media. According to a profile in The Guardian, Chawawa lives with his partner, who works in music management, in Forest Hill, South East London. The couple have been together for six years, as per The Evening Standard, and Chawawa's girlfriend has been "very patient" in the light of his rapid rise to fame. "I think that's what's allowed me to put in the graft now," he told the paper. "The eyebrows might take me to places and remits I never thought of… but no, I see the value in the people who were there from the start, and in having these long-term relationships where you can really build something."
Back in March last year meanwhile, he shared another story that just so happened to include his significant other. Appearing on Ed Gamble and James Acaster's podcast Off Menu, the comedian explained why the mojito is the only cocktail he trusts. Basically, he went to his favourite bar with his "missus" — who he later refers to as "Gabs" — and ordered a drink that he'd never had before.
"I finish it in maybe like four gulps [...] and my belly starts hurting. I'm thinking, what's going on?" he told the hosts. Chawawa then asked his partner whether you can get bellyache if you don't eat before you drink, to which she replied "not really."
After eating some prawn crackers, the comedian ordered another of the same drink. After the second drink, he felt worse. So he and "Gabs" decided to look at the ingredients, as Chawawa has a nut allergy. As he rushed to the bathroom, she realised a French-sounding ingredient was actually French almond syrup which accounted for the weird taste and his reaction. "Anyway, you know, the rest is history but I just had to sort of limp home dazed by this Almond poison," he told Gamble and Acaster. He continued, "So now I have this policy where if I have a drink with a meal, it's just going to be a mojito because there's no risk."
This article was originally published on