The OG Power Rangers Are Returning For A Spandex-Clad Special
With a few notable exceptions.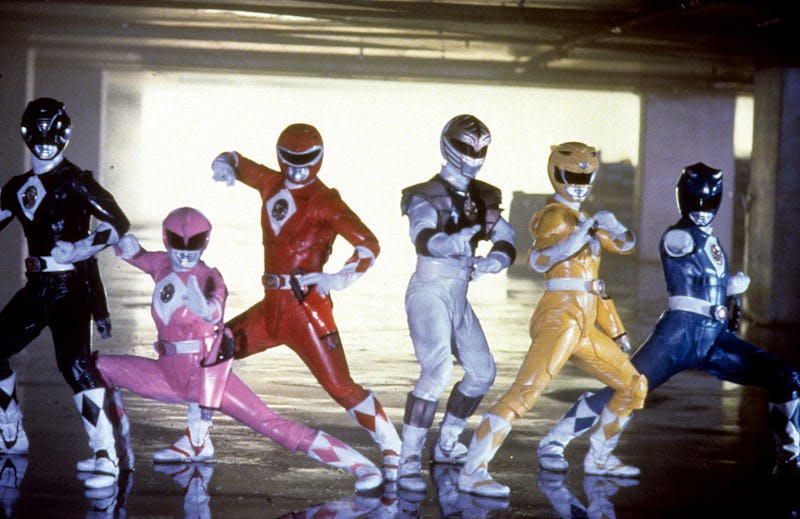 Getty Images/Fox
Cult superhero squad the mighty Power Rangers are officially set to return for a Netflix special later this year, with a handful of original cast members reprising their roles. To mark the 30th anniversary of the spandex-clad gang's villain-slaying adventures, David Yost, Walter E Jones, and Barbara Goodson are all returning for one-off standalone show Mighty Morphin Power Rangers: Once & Always.
According to a synopsis seen by Entertainment Weekly, the rangers will face "a familiar threat from the past. In the midst of a global crisis, they are called on once again to be the heroes the world needs. Inspired by the legendary mantra from the franchise 'Once a Ranger, always a Ranger' Once & Always reminds everyone when you become a Ranger, you are always a part of the Ranger family and always welcome."
In a brand new first-look video, meanwhile, members of the original cast reflect on their time on the show, and celebrate being together again after 28 years. Gymnast-turned-actor David Yost played Billy Cranston (aka. Blue Ranger) in the first ever Power Rangers show, while Walter E Jones played the original Black Ranger, Zack Taylor until mid-way through Season 2. Also set to return, Barbara Goodson — who voiced the rangers' archenemy Rita Repulsa — has been slated for the show. It's a clear hint that the show's biggest and best villain could be making a full-blown return when the show airs on Apr. 19.
Catherine Sutherland, Steve Cardenas, Karan Ashley, and Johnny Yong Bosch — who all played Power Rangers later on in the long-running superhero series — will also return, alongside new recruit Charlie Kersh. She will be playing Minh, the daughter of original Yellow Ranger Trini. Thuy Trang, the actor who played Trini, tragically died following a car accident in 2001. An episode of Power Rangers Time Force was later dedicated to the actor.
However, Amy Jo Johnson, who played Pink Ranger Kimberly Hart, won't be reprising her role, claiming in a tweet that she wasn't offered enough to join the anniversary special.
It's yet to be seen if Mighty Morphin Power Rangers: Once & Always will find a similarly touching way to celebrate the legacy of original Green Ranger Tommy. The character was played by actor Jason David Frank, who sadly died in 2022.
The very first episode of Power Rangers aired in 1993, and has run for a staggering 29 seasons since. Along with standalone celebration Mighty Morphin Power Rangers: Once & Always, Netflix also has big plans for forthcoming 30th season Cosmic Fury after taking control of the superhero franchise in 2021. According to Entertainment Weekly, the new series will air in autumn.