Penn Badgley Would Save These Gossip Girl Co-Stars From A Sinking Ship
He was brutally honest during his 2015 Watch What Happens Live appearance.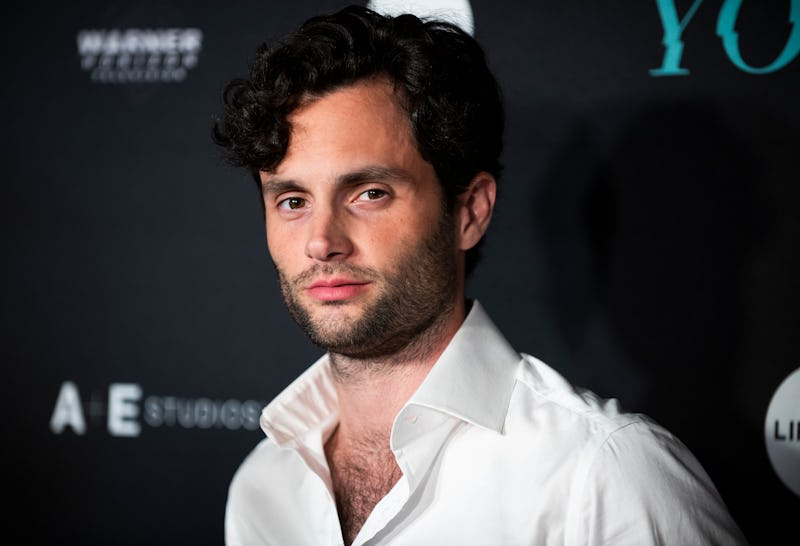 Matthew Eisman/Getty Images Entertainment/Getty Images
Even Dan Humphrey regrets being Gossip Girl. A vintage clip of Penn Badgley answering Gossip Girl questions during a 2015 episode of Watch What Happens Live with Andy Cohen has gone viral on TikTok, as fans who are just now discovering the episode are truly stunned by his surprising and brutally honest answers about the original 2007 series.
In the clip shared by @thetvandmoviequeen, Cohen warned Badgley that he had some pressing questions about Gossip Girl, before asking some of the shadiest questions ever, in typical Cohen fashion. The actor said that his character Dan Humphrey being Gossip Girl, which he only found out right before filming the series finale, was a storyline that "made him groan," eliciting a laugh from his fellow WWHL guest Shania Twain. He also admitted that he got aroused while filming sex scenes, which likely did not impress the country legend much.
When Badgley was asked which three co-stars he would rescue on a lifeboat from a sinking ship, he quickly responded Chace Crawford, Ed Westwick, and perhaps most surprisingly, his ex-girlfriend Blake Lively. However, he drew the line by refusing to answer who was the better singer between Taylor Momsen, who left Gossip Girl in 2010 to focus on her band The Pretty Reckless, or Leighton Meester, who had a brief pop career during the show (with anthems "Somebody to Love" and "Your Love's A Drug" playing in the background of GG episodes) before releasing her indie-pop inspired debut album Heartstrings in 2014.
Badgley and Lively dated in real life after meeting on set in 2007, as their onscreen characters Dan and Serena van der Woodsen started a relationship onscreen. The twosome quietly broke up nearly three years later, but their characters kept dating on and off throughout the series. However, there wasn't any awkwardness on set according to the cast and crew. In fact, series creator Joshua Safran only found out about their split months later while filming the Season 2 finale. "I don't even know how they did it," he told Vanity Fair. "They kept it from everybody which is a testament to how good they are as actors. Because they did not want their personal drama to relate to the show."
While he's kept quiet about his relationship with Lively, only saying good things about her publicly, Badgley has expressed dissatisfaction with Gossip Girl beforehand, agreeing with most fans that Gossip Girl's identity just doesn't add up. "It doesn't make sense at all. It wouldn't have made sense for anybody," he told PEOPLE in 2015. "Gossip Girl doesn't make sense!"