The Office Star Rainn Wilson Was "Unhappy" While Filming The Show
The actor played Dwight Schrute throughout its nine-season run.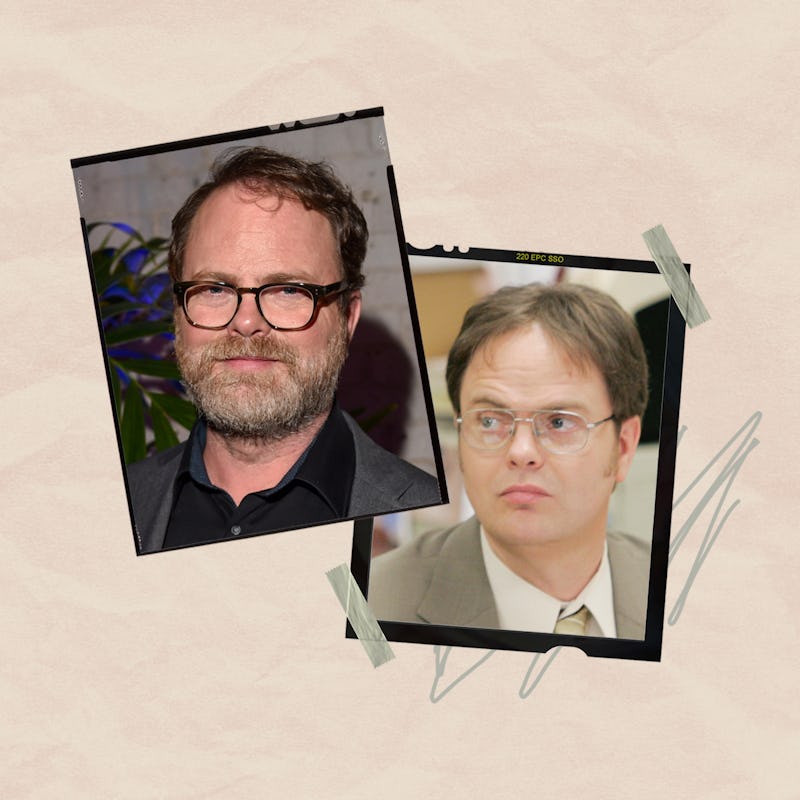 Ernesto Distefano/Getty Images for RBC / Chris Haston/NBCU Photo Bank/NBCUniversal via Getty Images via Getty Images
Fans of The Office will recognize Rainn Wilson as the eccentric stickler for the rules, Dwight Schrute. However, the actor has revealed that he was "mostly unhappy" during his time filming the beloved comedy.
Appearing on Bill Maher's Club Random podcast, Wilson disclosed that starring in the hit series — which aired for a total of 201 episodes between 2005 and 2013 — didn't feel like "enough" and he was left feeling unfulfilled. "When I was in The Office, I spent several years really mostly unhappy," the actor shared. "I'm realizing I'm on a hit show, Emmy nominated every year, making lots of money, working with Steve Carell and Jenna Fischer and John Krasinski and these amazing writers and incredible directors like Paul Feig. I'm on one of the great TV shows. People love it."
However, the actor further explained that, in spite of the show's success, he simply "wasn't enjoying it." Wilson continued: "I was thinking about, 'Why am I not a movie star? Why am I not the next Jack Black or the next Will Ferrell? How come I can't have a movie career? Why don't I have this development deal?'"
Meanwhile, Wilson also revealed that while filming the comedy he wasn't satisfied with his salary. "I was making hundreds of thousands," he recalled. "I wanted millions. I was a TV star, but I wanted to be a movie star. It was never enough. Humans have lived for hundreds of thousands of years, and 'never enough' has helped us as a species."
Back in 2020, Wilson also recognized the positives that came from starring in The Office. Appearing on his Instagram Live series Hey There, Human along with his former co-star Steve Carell (aka Michael Scott), Wilson said it was "really gratifying" to know that The Office had a resurgence in popularity during the pandemic lockdowns.
"It [the show] has a warmth and humanity to it, kind of a family feel that makes it a special thing and that's helped them during this time, and even helped their mental health," the actor said at the time.