Russell Crowe Says Original Gladiator Script Was "Absolute Rubbish"
The actor made the revelation during an interview with Vanity Fair.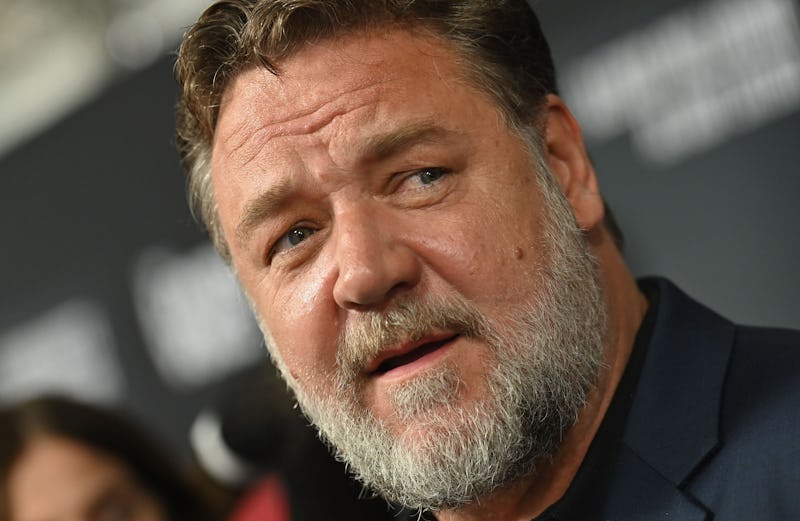 ANGELA WEISS/AFP/Getty Images
Directed by Ridley Scott, the award-winning historical drama Gladiator is considered the defining role of lead star Russell Crowe's career. Although, in a new interview, the actor revealed he had major concerns about starring in the 2000 release, and described the film's original script as "absolute rubbish."
Crowe starred in the Oscar-winning drama as Maximus Decimus Meridius, a role that earned him the Academy Award for Best Actor. In addition to sweeping the 2001 awards season, Gladiator was also a major hit with both critics and audiences alike, earning more than $500 million at the global box office. However, speaking to Vanity Fair in April 2023, Crowe revealed that he almost dropped out of the movie due to several "strange" scenes included within the script.
"At the core of what we were doing was a great concept, but the script was absolute rubbish. It had all sorts of strange sequences," he told the publication. "The audience are gonna go, 'What the **** is this?.' The energy around what we were doing was very fractured."
Crowe continued: "I did think a couple of times, maybe my best option is just to get on a plane and get out of here, you know?" However, the actor's "continued conversations" with director Scott gave him "faith" in the project. "He said to me at one point in time, 'Mate, we're not committing anything to camera that you don't believe in, a hundred percent.' So when we actually started that film, we had 21 pages of script that we agreed on."
In 2022, a sequel to the original Gladiator was confirmed to be in the works. Again directed by Scott, the forthcoming follow-up will not see Crowe reprise his role and will instead center on a character named Lucius, who will reportedly be played by Oscar-nominee Paul Mescal.
Speaking to Collider in April 2023, Crowe commented on the upcoming sequel, revealing that he feels "slightly jealous" about not being involved.
"I mean, look, the only thing that I really feel about it is slightly jealous, you know?" The actor continued: "Because I was a much younger man, obviously, and it was a huge experience in my life. It's something that changed my life, really. It changed the way people regarded me and what I do for a living."