Schitt's Creek Star Annie Murphy Debunked A Common "Ew, David!" Misconception
I am now questioning everything!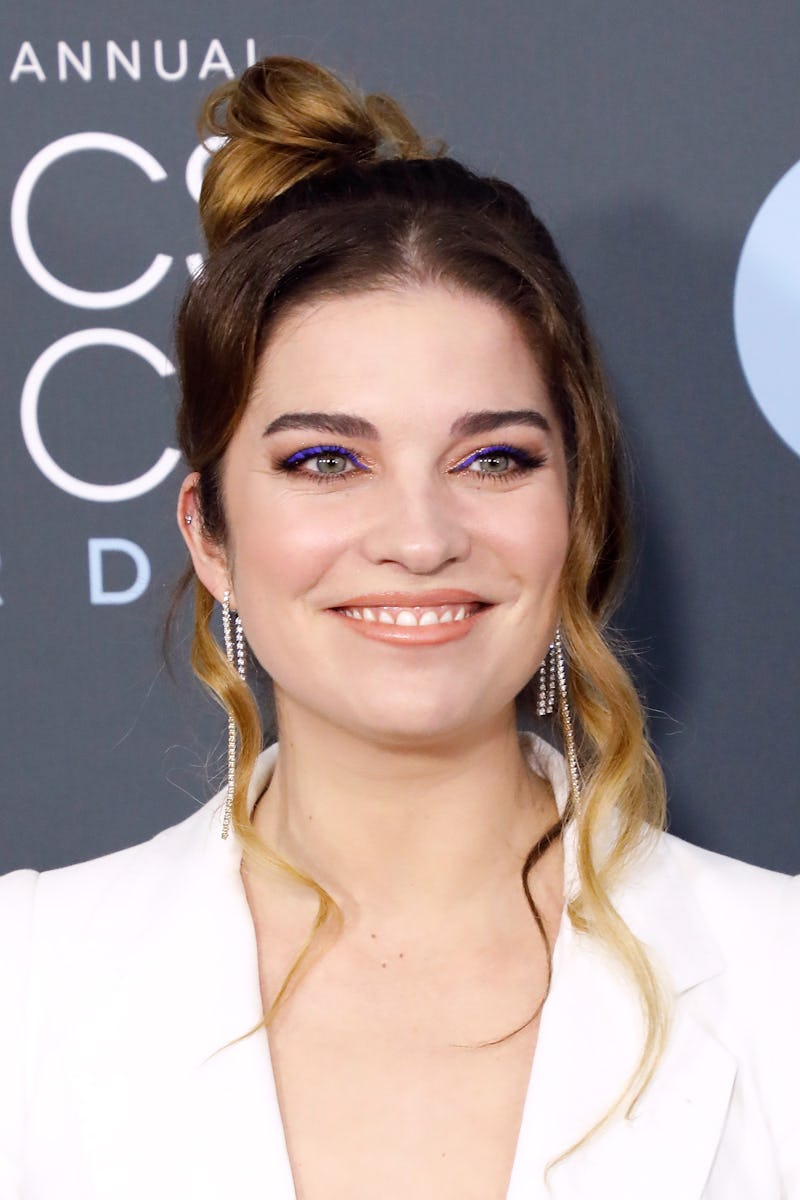 Taylor Hill/Getty Images Entertainment/Getty Images
Schitt's Creek didn't just break Emmy records with its historic 2020 sweep or endear endless fans with its warm, fuzzy comedy and real-life friendships that have lasted well beyond the finale — the show also left viewers with some of the most memorable lines in pop culture history. From "That's not a write-off!" to "Fold it in," there's no shortage of sayings whose mere mention will recall your favorite episodes. Of course, next to Moira Rose's iconic "bebe," perhaps Schitt's Creek's most lasting catchphrase is Alexis's "Ew, David!" Because it's not hard to disgust Alexis, viewers heard that one quite a lot. Or did they? Cue X-Files music...
During a June 16 appearance on The Tonight Show (in promotion of her new AMC series, Kevin Can F**k Himself), Annie Murphy referenced a surprising fact about her iconic character's go-to saying. "I just found out recently. Some woman told us that I only actually say 'Ew, David' twice in the entire series," the star told Jimmy Fallon.
Fallon couldn't quite believe it (understandable), but Murphy went on to acknowledge that even if the exact line was used sparingly, variations of it, like "Why, David?" or "Ugh, David," appeared pretty frequently. "I tacked 'David' onto whatever I possibly could," she said.
Various articles have taken to tallying up the saying — for example, PopSugar arrived at three "Ew, Davids" instead of two back in 2020. Either way, the low number is sure to give devout viewers a serious case of the Mandela Effect — just like when Regé-Jean Page reminded Bridgerton fans that it's actually Phoebe Dynevor's Daphne who uttered the "I burn for you" line in one of the show's steamiest scenes, and not the Duke of Hastings himself.
Just to be sure, though, you might need to rewatch Schitt's Creek again and check for yourself — for scientific purposes, of course. Or, take up an even bigger challenge and count every time Alexis simply says "ew" or "David." YouTuber Liam Smith compiled the former in a supercut video of Seasons 1 through 5 and found that virtually no one is spared from Alexis's squeals of disgust — not her parents, not Mutt, not Ted, not Twyla. Sometimes, the "ew" is even accompanied by another Alexis trademark: her affectionate nose boop. Yes, this beloved character contains multitudes.