Scott Disick Confirms He's "Besties" With Pete Davidson
The unexpected BFFs have grown close after the comedian started dating Kim Kardashian.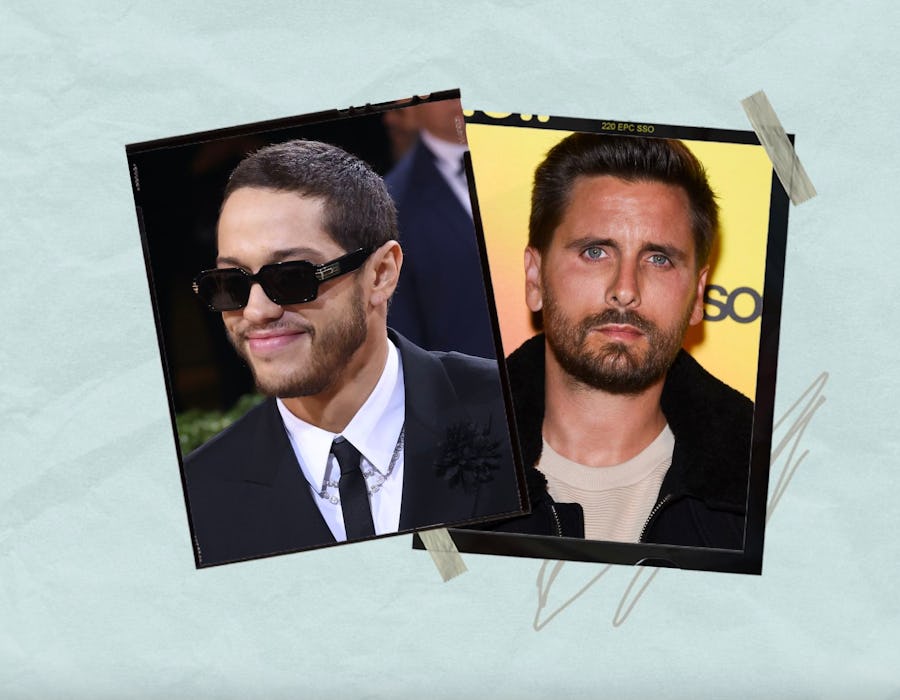 Presley Ann/Taylor Hill/Getty Images Entertainment
There's a new bromance in the Kardashian bubble. On the Season 1 finale of Hulu's The Kardashians, Scott Disick revealed that he's "besties" with Kim Kardashian's new boyfriend Pete Davidson and has become much closer to the former Saturday Night Live star in the wake of Kim's new romance. While chatting with Khloé Kardashian, Scott expressed how happy he was that Kim found "a great guy" in Pete. "He's so sweet, he does so much. He picked us up from the airport the other day, had the coffee she wanted, had a coffee for me. I didn't want to tell him it was the completely wrong one. He's just a great person. And you can tell he cares about people's feelings."
After realizing that Pete was supposed to come over and wondered where he was, Khloé caught wind of their new friendship, asking, "Oh my gosh, are you and Pete besties?" Scott replied with a swift, "mhmm," which is an obvious yes. "Bunk beds, the whole thing," he quipped. "We have the best time together." Scott also teased Kim a little, saying she acts "so different" around Pete, to the point where she used "young slang words" that were so inappropriate Hulu censored his words.
Eagle-eyed Kardashian followers know that Pete's friendship with Scott has grown quickly since he started dating Kim in October 2021 after her Saturday Night Live hosting stint. In typical Scott fashion, the Talentless founder left a NSFW comment on Kim's Instagram post in January that apparently referred to Pete's, ahem, package. And in March, the new friends had a "wild" boys' night, which consisted of Scott falling asleep while watching the 1982 movie The King of Comedy and Pete posting the clip to Scott's Instagram Story (the moment ended up inspiring a SNL sketch with Pete indirectly poking fun at Scott).
But it isn't just Scott who's bonding quickly with Pete. In a confessional, Khloé also sang his praises, stating that he might just be what Kim needs right now. "Pete is so sweet," she said. "I don't know him really, really well, but from what I do know, I think it's really drama-free, it's really easy, and I think that's something that's the end goal."