Selena Gomez's 31st Birthday Wish Is All About Mental Health
The singer-actor addressed her "true passion in life" on Instagram.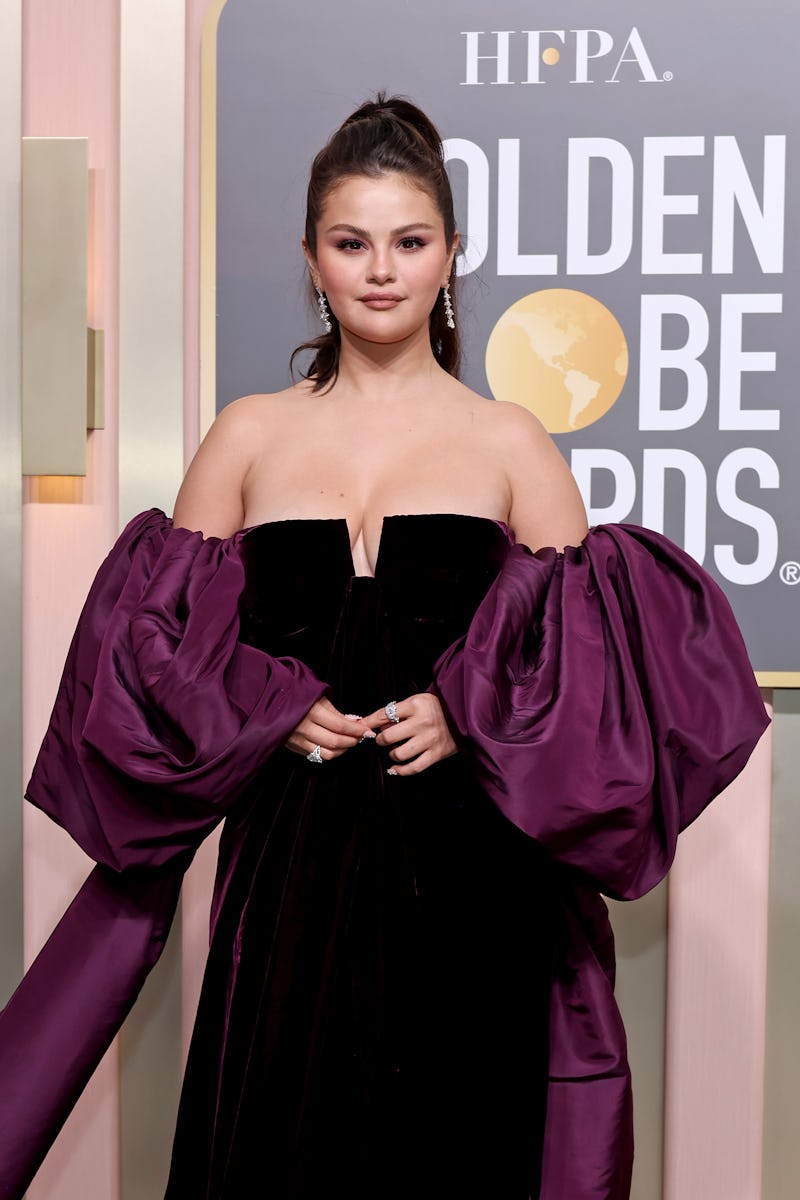 Amy Sussman/Getty Images Entertainment/Getty Images
On a day when she could have asked for anything, Selena Gomez didn't want anything for herself. The actor, singer, and entrepreneur turned 31 on Saturday, July 22, and she took time out of her birthday to share some of her thoughts with fans via Instagram. Reflecting on how grateful she is for "so much" in her life, she highlighted her "true passion": making mental health resources more accessible.
"I am thankful for so much in my life and one of the things I am most thankful for is the work we've been able to do with the Rare Impact Fund through @Rarebeauty," she started her post. "Because of YOU we've been able to raise awareness and increase access to mental health services for young people. This is my true passion in life."
Gomez went on to let her followers know that she has urged people not to get her anything for her birthday. However, she's still open to one kind of gift: "People keep asking me what I want for my birthday, and I tell everyone the same thing," she added, "please do not get me anything but if you want to do something for my birthday, please donate to the Rare Impact Fund. If you have the means, consider donating to help us make a difference." The newly minted 31-year-old included a link to donate to the Rare Impact Fund, and then signed off with, "I LOVE YOU ALL!"
Fans sent the love right back to Gomez on Instagram, and many seemed to applaud her philanthropic birthday request. "More people should learn to have attitudes like this," one wrote, while another called her a "beauty of a person." Others let her know how much happiness she's brought to them and wished her health and happiness in return.
Gomez launched the Rare Impact Fund in September 2020, alongside her cosmetics company, Rare Beauty. Her goal, as she explained to Bustle at the time, was to "break down unrealistic standards of perfection" and "to promote self-acceptance and give people the tools they need to feel less alone in the world." The fund's aim was — and still is — to raise $100 million over 10 years for mental health services in underserved communities.
"Mental health is personal for me," Gomez explains on the Rare Impact Fund's website. "I went a long time without the mental health support I needed because I didn't understand what I was feeling. After experiencing what felt like endless highs and lows that would take me out for weeks at a time, I finally got the support I needed to better understand what I was going through. … And too many people don't have access to the resources and education they need to support their mental health."
Beyond her foundation work, Gomez frequently speaks openly about mental health on social media, in interviews, and through other projects, such as her 2022 documentary Selena Gomez: My Mind & Me. Clearly, her work isn't a one-day-a-year commitment.