7 Shows To Stream If You Can't Get Enough Of Kingdom
From a gritty family drama to an outlaw action series.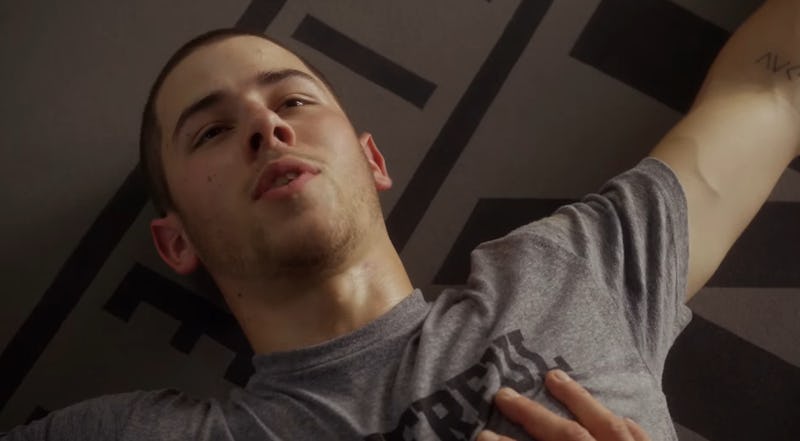 DirecTV
Kingdom was practically unheard of during its three seasons on The Audience Network (seriously, what even is that?), but thanks to its recent drop on Netflix, there's been a sudden resurgence of interest in the series — so much that there's been renewed chatter about a potential Kingdom Season 4.
Read more: Shows & Movies Like 'Bridgerton' To Watch After The Netflix Series
The California-set drama, which originally aired from 2014 to 2017, depicts the trials and tribulations of the Kulina family. Patriarch Alvy (Frank Grillo) is a former MMA star who now runs a training gym that has fallen on hard times. His two sons, Jay (Jonathan Tucker) and Nate (Nick Jonas), are also fighters and are each dealing with their own personal issues. Jay misuses drugs, like his mother before him, while Nate is coming to grips with being gay. Complicating matters further is Ryan Wheeler (Matt Lauria), a former superstar pupil of Avery's who's just been released from prison and who could return some prestige to the gym. The only problem? He used to be engaged to Avery's current girlfriend Lisa (Kiele Sanchez) and is still in love with her.
Neither Netflix nor The Audience Network have made any announcements about reviving the series, but if you can't get enough of the hard-hitting family drama, here are seven other shows like Kingdom to watch after you finish.
With these seven exciting series at your disposal, the longing you feel after finishing Kingdom should be just a tad easier to deal with.