Stormzy Had The Sweetest Reaction To His New Honorary Degree
The rapper feels "extremely blessed and grateful."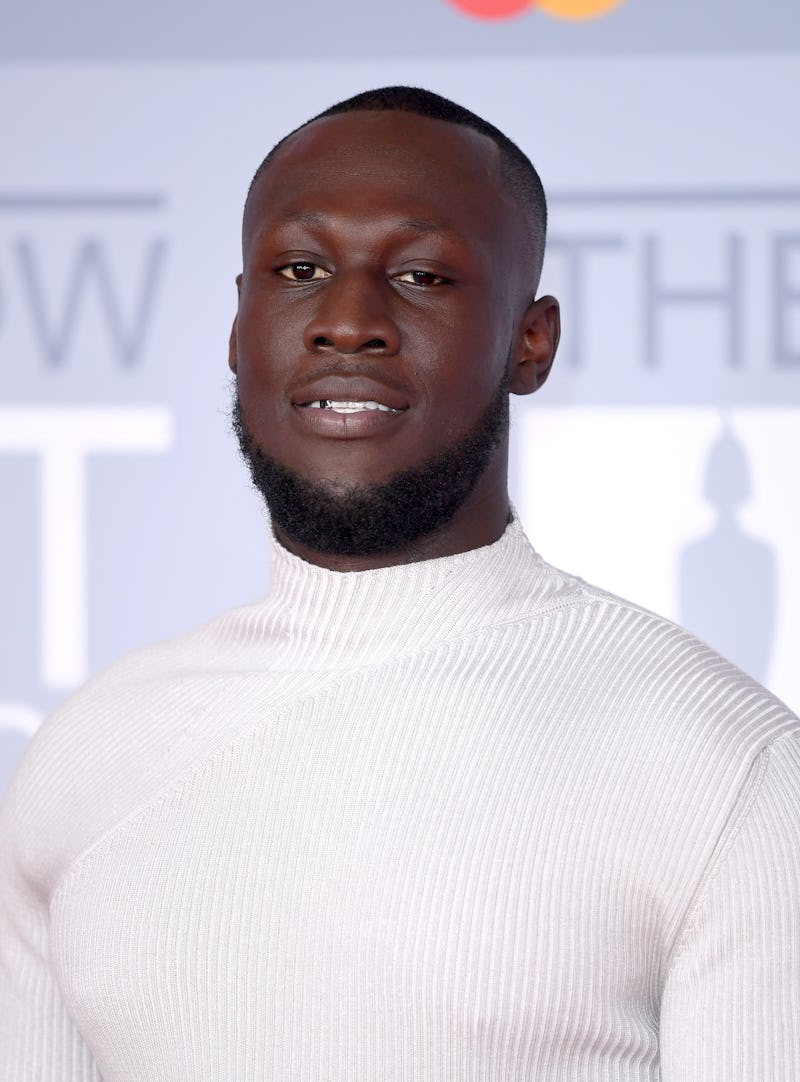 Karwai Tang/WireImage/Getty Images
Over the past decade, rapper, singer, and songwriter Stormzy has achieved some impressive career milestones. The "Vossi Bop" hitmaker has earned three number 1 singles, headlined Glastonbury, won multiple BRIT Awards, and has also made headlines for his inspiring philanthropic work. Now, Stormzy has received an honorary degree, which he feels "extremely blessed and grateful" for.
The "Own It" performer was awarded the degree by the University of Exeter. As per the Independent, Stormzy was named an honorary graduate due to his "outstanding achievement in the field of higher education, philanthropy and widening participation."
During a graduation speech delivered by the rapper on June 21, Stormzy encouraged people to "always share and support, uplift and help in whatever capacity we are able." He joked: "I am going up in the world. I am a philanthropist now," before adding that he has "been so richly blessed by God" with "love and life and family and joy, and with peace and with purpose."
Addressing fellow graduates at the ceremony, Stormzy, real name Michael Ebenezer Kwadjo Omari Owuo Jr, continued: "From the bottom of my heart I say congratulations, well done, you should all be so proud of yourselves, what you have achieved is incredible, don't let anybody downplay it, don't let anybody undermine it. If you're sat in this room today, you're worthy and you're brilliant."
Wrapping up his speech, the MOBO-winner gave a sweet shoutout to his mother, who was sitting in the audience. "It's always been her biggest dream for me to go to university and graduate and then become somebody so this moment is a real full-circle one," he concluded.
In 2018, the rapper launched the Stormzy Scholarship, which aims to give Black British students the opportunity to study at Cambridge University. The scholarships are funded by Stormzy's own charity, the #Merky Foundation, and HSBC. In 2021, the initiative saw 30 Black students receive scholarships worth £20,000 a year, per iNews.
"We as a minority are still heavily under represented at the top universities and I pray this scholarship serves as a reminder that we are more than capable of studying at places of this calibre," the rapper previously wrote on Instagram. "This is my proudest venture thus far and I look forward to seeing some young Black geniuses go on to achieve at Cambridge via this scholarship."