Taylor Swift & Harry Styles Had A Secret Reunion At The Grammys
And yes, a hug was involved.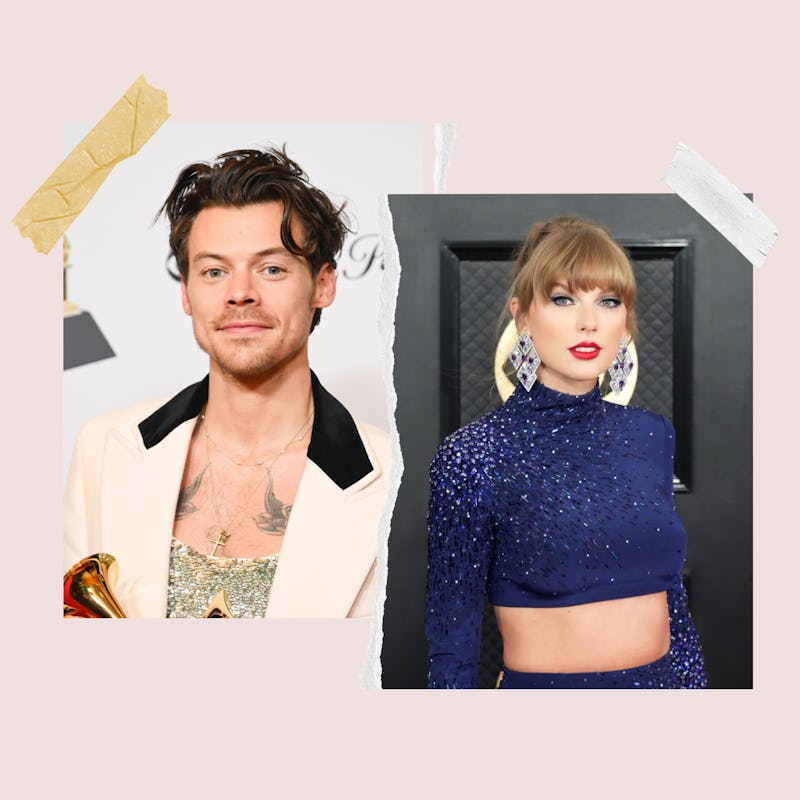 Getty Images
The 2023 Grammys were quite the eventful night with Beyoncé becoming the most awarded artist in history, Harry Styles winning Album of the Year, and Adele finally getting to meet Dwayne Johnson. But there's one moment that has the Swifties all abuzz, and that's Taylor Swift going over to Harry Styles' table to have yet another Grammys catch-up. A secret reunion, if you will.
And why is this such a big deal for fans? Well, the two musicians dated from late 2012 to early 2013 and this relationship is thought to have inspired one of Swift's greatest albums, 1989, particularly the songs "Style" and "Out of the Woods." At the time, the breakup didn't seem to be as amicable, but a decade later the former couple seem to be on pretty good terms.
This isn't the first time that Swift and Styles have reunited in public, however. We first saw them interact with each other at the 2021 Grammys, where the pair exchanged a few words during the ceremony — and it now seems to have become a tradition of sorts. In the clips shared online by fans and attendees of the award show, Swift is seen making her way to the "As It Was" singer's table, where he then spots her and stands for a hug. They continue to chat for a few minutes before Swift makes her way back to her table.
And with Swifties still waiting on the highly-anticipated Taylor's Version of 1989, some fans have a small spark of hope that Styles may even make an appearance on the album. Even though, this does seem to be very unlikely and not Taylor Swift's usual style.