10 Of The Best Amazon Prime Docs You Might Have Missed
From Diego Maradona to Whitney, and Three Identical Strangers.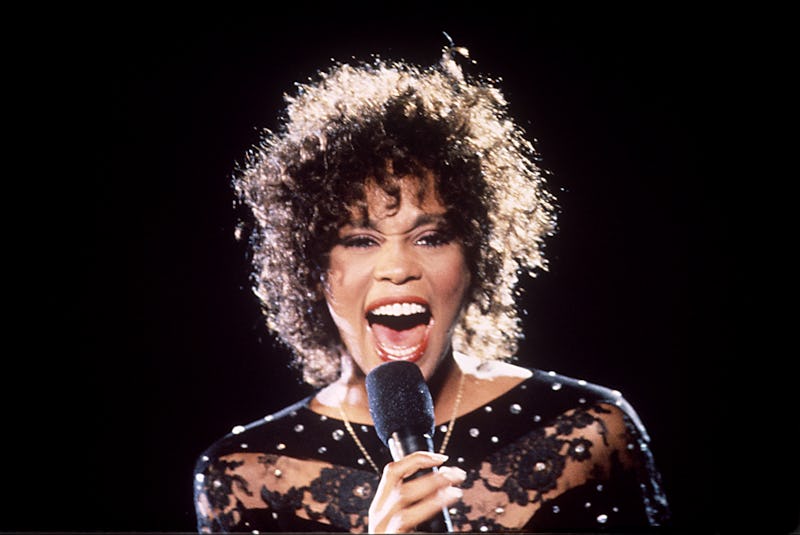 Jean & Alan Houghton/Shutterstock
One positive thing to emerge from the streaming era is an endless string of fascinating documentaries. In recent years, docs from all genres have captured the imagination of viewers around the world, as seen with the release of Netflix's Tiger King and Hulu's Fyre Fraud. I'd like to put forward the argument that two years in particular offered up some great docs, still available for your viewing pleasure. So, to broaden your documentary horizons, or remind you of old favourites you might have since forgotten, I've listed the best documentaries on Amazon Prime in 2020.
As we all know, it's quality, not quantity that we look for when deciding on which shows to invest our time in. Thankfully, Amazon Prime's 2020 archive has plenty of top-notch documentaries waiting to be enjoyed. The platform's vast selection covers a wide-range of topics including true crime (see Missing Mom), politics (The Disappeared), social issues (Sunshine Hotel), fashion (The September Issue), and celebrity (Whitney).
Amazon Prime's 2018 and 2019 documentaries also delve into stories such as the unbelievable tale of reunited triplets who were separated at birth (Three Identical Strangers), the behind-the-scenes life of one of the biggest boybands in music (Chasing Happiness), and much, much more.
Not sure where to start? Explore some of the very best documentaries that landed on Amazon Prime in 2020, below.