Amber Gill & Kem Cetinay Are Fronting A New Mental Health Series For ITV
The Full Treatment aims to "shine a spotlight on the struggles that young people can face."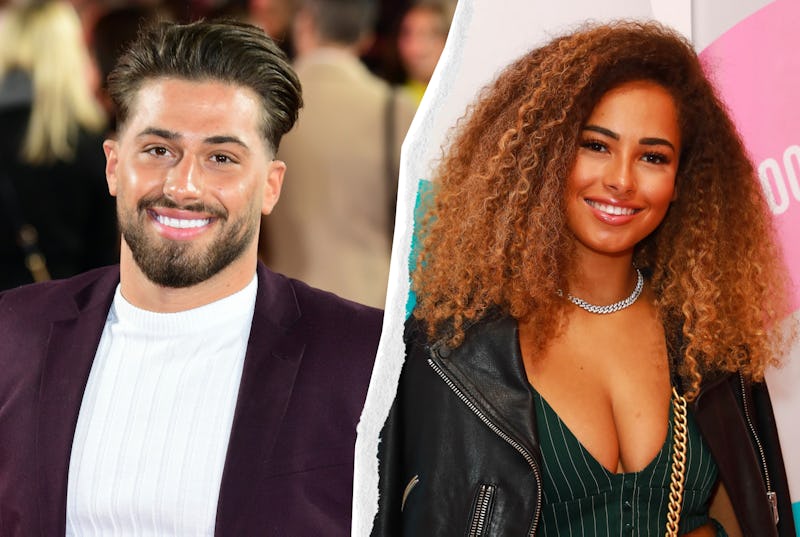 an West - PA Images/PA Images/Getty Images / David M. Benett/Getty Images Entertainment/Getty Images
As Love Island finally makes its way back onto screens after a 15-month hiatus, ITV is also preparing to launch a new six-part web series addressing mental health hosted by two previous Love Island winners, Amber Gill and Kem Cetinay. The series is expected to "open up the conversation around mental health and wellbeing" with "hopes to shine a spotlight on the struggles that young people can face." Ahead of its release, here's everything you need to know about The Full Treatment.
What's The Premise Of The Full Treatment?
Amidst the excitement of the new Love Island series finally airing on ITV this month, it's hard to ignore the tragedies connected to the show. Sophie Gradon, 32, and Mike Thalassitis, 26, both took their own lives after appearing on the reality dating show and host Caroline Flack, 40, died by suicide in February last year.
In February 2021, a year after Flack's passing, ITV announced a partnership with the mental health charity CALM (Campaign Against Living Miserably), and The Full Treatment comes as part of that collaboration. The series aims to "to make it ok to talk about some of the not-so-easy parts of life - the stuff that goes on behind the camera."
Former beauty therapist Amber (23) and ex-barber Kem (25), will use their winning charms and beauty skills to help open up the conversation about mental health and wellbeing with celebrities during trips to their salon.
Per ITV's synopsis, "By sharing their stories and engaging in an open discussion about the things that can impact mental wellbeing, The Full Treatment aims to shine a spotlight on the struggles that young people can face, with Kem, Amber and their special guests offering their tips on support and coping mechanisms."
The Full Treatment comes as part of ITV's ongoing drive to show it is serious about protecting the mental health of its talent and its viewers. Elsewhere, they have hired Love Island star and NHS doctor Dr Alex George as a mental health advisor and have pledged new mental health protections for this year's Love Island contestants.
When Will The Full Treatment Air?
ITV has yet to confirm when the six-part series will be released, but given the fast-approaching new Love Island series (which starts on June 28), signs say it won't be too long before viewers get to see the new programme. Bustle has reached out to ITV to confirm and will update.
Who Will Be Appearing On The Full Treatment?
As mentioned, former winners Amber and Kem are fronting the series and tapping into their former barber/beauty shop skills as they chat to stars about life in front of and behind the lens.
Per ITV, confirmed visitors include DJ Jordan North, Made In Chelsea star Jamie Laing, Ibiza Weekender's David Potts, former islander Montana Brown, singer Chelcee Grimes, and Apocalypse Wow host Donna Preston.
Is There A Trailer For The Full Treatment?
There are no trailer or previews for The Full Treatment, but Amber and Kem have shared a cool BTS photo of the new presenting gig to their Instagram pages this week. On Amber's joked: "New Duo? & Probably the only guy lucky enough to get on my grid."