18 New Movies & Shows On Netflix This Week, Including The Cheesiest Xmas Movie Yet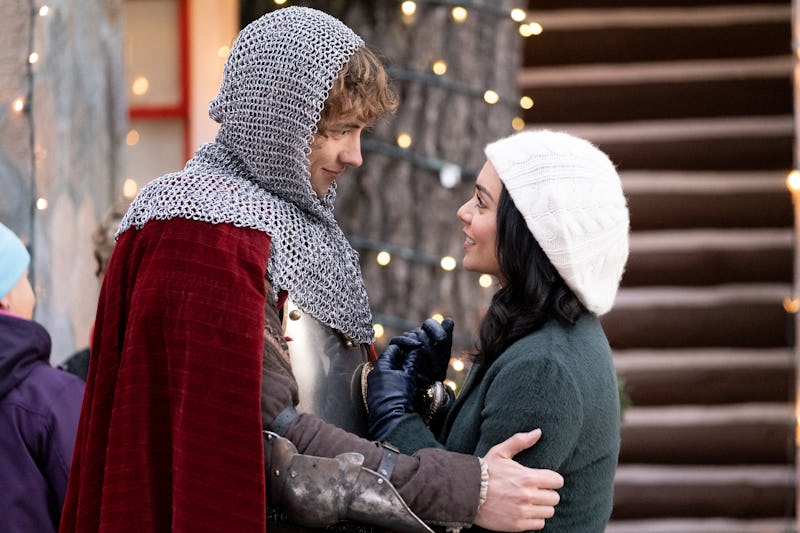 Netflix
For years, the Hallmark Channel has been the destination for corny Christmas romance movies. But two years ago, the network got some competition from an unexpected place: Netflix. The streaming service released the unabashed cheesefest A Christmas Prince back in 2017, and the world hasn't been the same since. This year, Netflix is upping the ante, as among the new movies and shows on Netflix this week is what could possibly be the most ridiculous holiday romance movie ever conceived.
The Knight Before Christmas tells the story of a Medieval knight who is magically transported to the present day, ending up in a small midwestern town where he is immediately run over by a cynical teacher who has given up on love (played by an actual star in Vanessa Hudgens). The fish-out-of-water story continues as the knight and the teacher grow close, as she learns to love again and he proves that chivalry literally isn't dead. Oh, and it all happens at Christmastime, because why not?! The movie is billed as a romantic comedy, so it's at least somewhat self-aware of its ludicrous premise, but that doesn't make it any less fun — or less ridiculous.
But if cheesy holiday romances aren't for you, then take a look at the best of the rest of what's heading to Netflix this week.