19 Things To Watch On Netflix When You Feel Anxious
From fantastical escapism to soothing cooking and nature shows.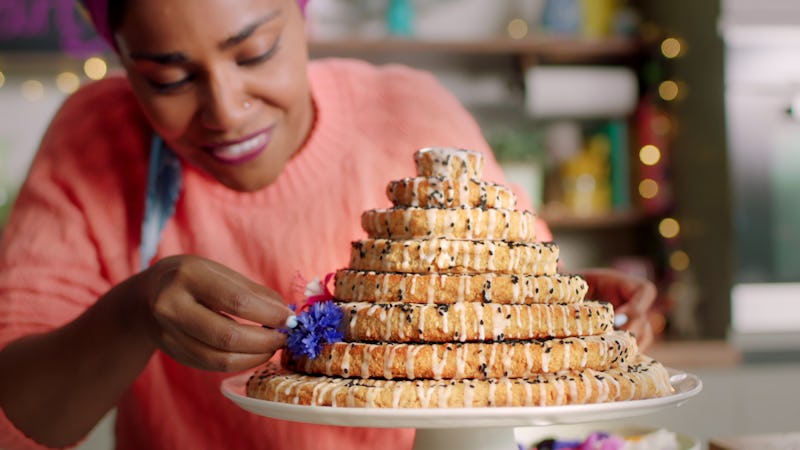 Netflix
People who experience anxiety deal with it in many different ways. While some people don't like watching television or movies when anxious, for others, diving into a comforting movie or TV show is the perfect way to destress. In fact, many people with anxiety like to rewatch their favorite shows over and over again — something that psychologists say makes sense, since anxiety and uncertainty go hand in hand.
"It can become really therapeutic, especially if you are feeling anxious. Watching the same piece multiple times reaffirms that there's order in the world and that it can create a sense of safety and comfort on a primal level," psychologist Pamela Rutledge told Medium in 2019.
Still, there are times when you might want to ascend from the depths of nostalgia and dive into something new. Deciding what exactly to watch can also be anxiety-inducing, as there are an overwhelming number of options to choose from. Some people might like the familiar warmth of an animated film, while others may prefer to enter into the world of fantasy and get as far away from the real world as you can. Whatever your preference, this list of the best things to watch on Netflix when you feel anxious might be exactly what you're looking for to relax.
This article was originally published on