Tracee Ellis Ross Responds To Fans Who Want Her To Play Ms. Frizzle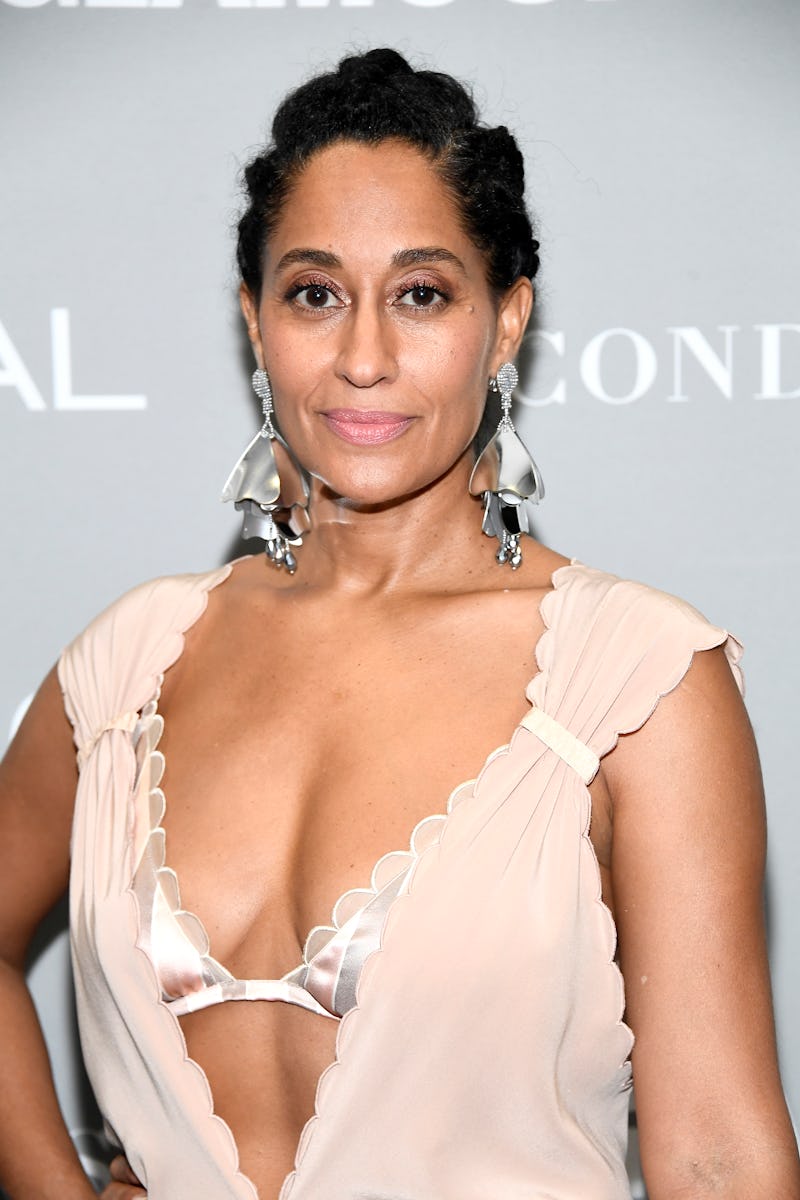 Frazer Harrison/Getty Images Entertainment/Getty Images
There's no denying how awesome Tracee Ellis Ross is, right? Both on and off the red carpet, she just seems to be so personable and down-to-earth. So it should come as no surprise that Ross commented on the Magic School Bus Miss Frizzle fan casting that the internet has been talking about. After catching wind of a fan's viral wish for her to take on the role, the actor offered up the most perfect response Twitter.
Sounding as if she's totally on board with the idea of portraying Ms. Frizzle in a reboot of the popular '90s series, Ross replied, "...now what's this I hear about some of you wanting me to play Ms. Frizzle on The Magic School Bus? Tell me more..." This time — which was no different than any other moment when TER graces fans with her presence — she's spot-on with her answer and sent all of us into a frenzy over her willingness to participate in the online shenanigans.
The entire thing just makes you love her even more, doesn't it? On top of being talented, funny, and beautiful, she's seems to always know exactly what to say and do at all times. Perhaps, she's picked up a thing or two watching her legendary mother, Diana Ross over the years.
For those of you who aren't familiar, The Magic School Bus was an animated educational program that began in the '90s and featured a zany schoolteacher named Ms. Frizzle who would, on a daily basis, take her class on the most amazing adventures. Those who watched secretly wished they had a teacher as cool as Ms. Frizzle.
So, Ross' charisma and magnetic personality are what most likely led fans to imagine her in the fun-loving role of Frizzle, who was originally voiced by iconic actor and comedian, Lily Tomlin. She definitely has the "it" factor that it takes to command audiences, which has been evidenced by her previous starring role in Girlfriends and now, black-ish.
However, it seems that fans may have to wait for the next bus to catch Ross in action, as Variety reports that Saturday Night Live's Kate McKinnon has signed on for the role of Ms. Frizzle in Netflix's upcoming reboot of MSB.
It definitely would've been fun to see the smart and quirky personalities of Tracee Ellis Ross and Ms. Frizzle mesh together. But at least we know the actor is interested, should the opportunity arise.