Victoria J. Confirmed Her Divorce With Her Bachelor Casting Announcement
Here's everything to know about her popular TikTok and ex-husband.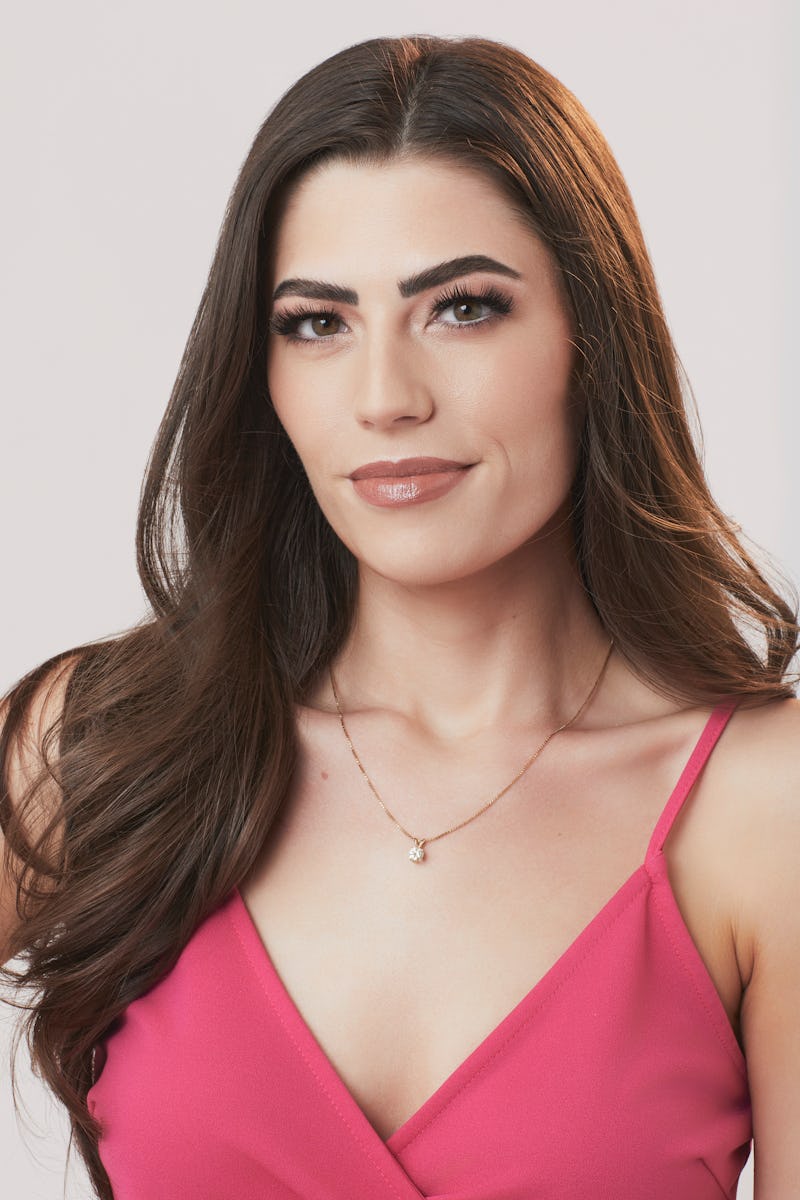 ABC/Ricky Middlesworth
Zach Shallcross' Bachelor season has arrived — which means viewers now have 30 new women to meet, root for, and start making predictions about. This time around, one such contestant made headlines before the season even premiered: Victoria Jameson, who announced her divorce and Bachelor casting in the same post. "Hard launch: I'm divorced," she wrote in a Jan. 4 TikTok, inviting followers to watch her "second chance at love" on The Bachelor.
Here's everything to know about Victoria J.'s ex-husband, popular TikTok account, and the way she's already defending Zach from critics online.
Victoria J.'s TikTok
Being on The Bachelor/ette can definitely boost contestants' social media followings, but Victoria doesn't need any help in that area. Her TikTok account, @victoria already had nearly a million followers before viewers meet her in the Jan. 23 premiere. In fact, she's so good at social media that she hosts a podcast called TikTalk Radio, which covers strategy for content creators.
Victoria's TikTok advertises itself as "DIY Projects and Chaos" — and indeed, she tries everything from balsamic vinegar soda to corn ribs to lash extensions in her videos. Of course, since her Bachelor casting was announced, several of Victoria's most popular recent videos revolve around her divorce.
In one post, she used a trending snippet from Taylor Swift's "Speak Now" (you know — "Horrified looks from everyone in the room") to describe the process of telling her family she'd be on the show.
Victoria used another Swiftie sound to convey how it felt when she first saw Zach on The Bachelorette, suggesting his limo arrival was like something out of her "Wildest Dreams."
In the comments of that video, Victoria defended Zach to a critic who called him a "dud."
"Imagine him reading all these comments dude 😅 hes a human, he is conventionally attractive and very nice. Don't be mean," she wrote. In response to another commenter who said the Bachelor should have been Tyler Norris instead, Victoria asked, "who?" before explaining that "he's not [her] type."
Victoria J.'s Ex-Husband & Divorce
So, who is Victoria's ex-husband? His name is Matt Krath, and he has a large online following too. Before their divorce, the pair frequently collaborated on videos. "Giving her content is my love language," Matt told The Outline in 2020.
Victoria told the outlet about the former pair's differing approaches to content creation. "I have to bring Matt back down to Earth," she explained. "He'll get this big idea that requires a lot of money, a full set, actors, everything. I'll remind him we have to scale it back a bit, because tomorrow he'll be on to another idea."
According to Victoria's TikTok, the divorce happened more than one year ago.
Victoria J.'s Job
When she's not making TikToks about life, DIYs, and The Bachelor, Victoria works as a makeup artist.
Victoria J. Bachelor Spoilers
There are already reports about Zach's Bachelor season, if you don't mind skipping the element of surprise as you watch! Spoilers ahead.
Reality Steve reports that Victoria doesn't make it too far into the season, claiming that she is sent home during the third rose ceremony.