Everything Carole Baskin Has Been Doing Between Tiger King & DWTS
Including her plans for Joe Exotic's zoo, which she won ownership of in June.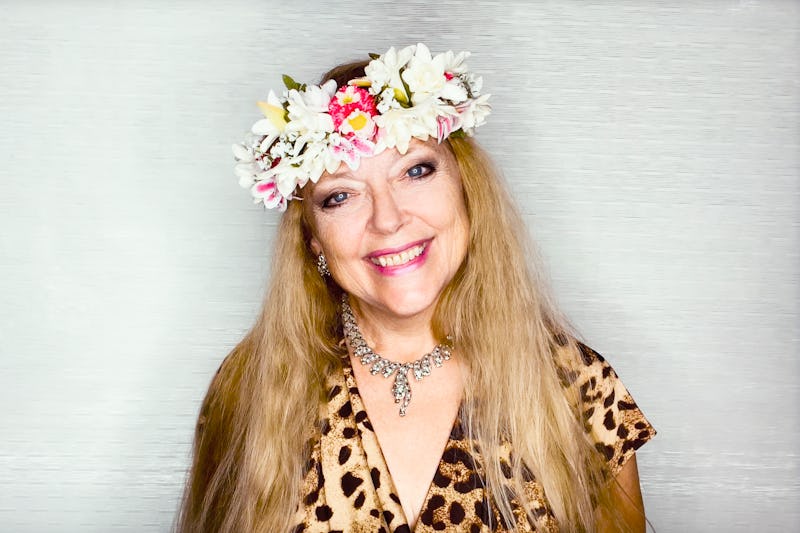 ABC/Frank Ockenfels
It's been six months since Netflix's Tiger King introduced the world to Carole Baskin, the eccentric CEO of Big Cat Rescue and Joe Exotic's longstanding rival. In a confluence of events that could only happen in 2020, Baskin is now set to compete on the upcoming season of Dancing With the Stars. But her life has changed significantly since viewers last saw her on Tiger King.
Baskin told Entertainment Tonight that after the show, over 190 media outlets reach out to her for an interview, most of which she turned down. It was her daughter, Jamie Veronica, who talked her into doing DWTS. "[The big cats] were the real losers in Tiger King. There was [little] attention paid to what those cats go through," Baskin told ET. "I have always been strictly focused on protecting big cats and saving them in the wild. The editors of Tiger King chose not to focus on that part of what I do. I'm really hoping the editors of Dancing With the Stars do."
Baskin still runs Big Cat Rescue, but in an ironic turn of events, she also now owns Joe Exotic's Oklahoma zoo. (Exotic is currently in prison). As reported by CNN, a judge granted her ownership in June as part of her lawsuit against his former company, Greater Wynnewood Development Group, LLC. The judge also awarded Baskin cabins and vehicles on the premises, in addition to ordering GWDC to vacate the property within 120 days and remove "all zoo animals from the Zoo Land."
It's unclear what Baskin's plans are for the zoo, which has been permanently closed. "I know everyone is going to bombard me with the question we all want answered; 'What about the animals?' and we don't know yet what will happen but will alert you the minute we do," Baskin wrote on Facebook in August.
Similar to Exotic's zoo, Big Cat Rescue started out as a tourist attraction when Baskin founded it in 1992. However, according to Longreads, she changed course a few years later after realizing that the business was inhumane (they were breeding the exotic cats and treating them as pets). Big Cat Rescue instead began neutering and spaying all of their animals, and any time someone brought in a cat for them to rescue, they required them to sign a waiver saying they would never own exotic cats again. "We're the only place that absolutely insists that if you're going to dump an animal here, you are never going to own another exotic cat," Baskin told Longreads.
It costs about $50 per person to visit Baskin's sanctuary. "It's not like a zoo…you can't just walk around," Baskin told Vanity Fair. "We take you out for a guided tour for an hour and a half. We tell people why these cats don't belong in cages and why there shouldn't have to be an organization like Big Cat Rescue to rescue cats from horrible situations."
In fact, Baskin's ultimate goal is something that would put her out of business: ending wild cat ownership altogether. On Big Cat Rescue's website, Baskin urges readers to help pass the Big Cat Public Safety Act, which will end both "owning big cats as pets and stopping exploitative roadside zoos from offering cub petting and photo ops."
Per Congress.gov, the bill has been introduced but has yet to be passed through the House or Senate. "We've generated over 16,000 calls from people in the past year and a half and stand poised to get that bill passed this year," Baskin told Vanity Fair. She hopes that Tiger King will help spread awareness of the dangers that this kind of exotic entertainment inflicts on the animals. "Everybody who pays to pet a cub or have an interaction with a big cat, is enabling all of this criminal activity that they're seeing in this documentary," she said.
In addition to Baskin's activism and daily duties at Big Cat Rescue, she also has a YouTube channel where she regularly uploads video diaries. She's still married to Howard Baskin, who she met in 2002, per Longreads, and her daughter Jamie also works at the sanctuary.
Soon, Baskin will be back on TV: first making her DWTS debut with a dance to "Eye of the Tiger" (yes, really) and then in a TV adaptation of the Wondery podcast, Joe Exotic: Tiger King, albeit in a much different form: SNL's Kate McKinnon is slated to play her.
This article was originally published on