What Ashley Greene, Kellan Lutz & Everyone Else You Forgot Was In Twilight Are Up To Now
Because there's more to the franchise than R Patz and K Stew.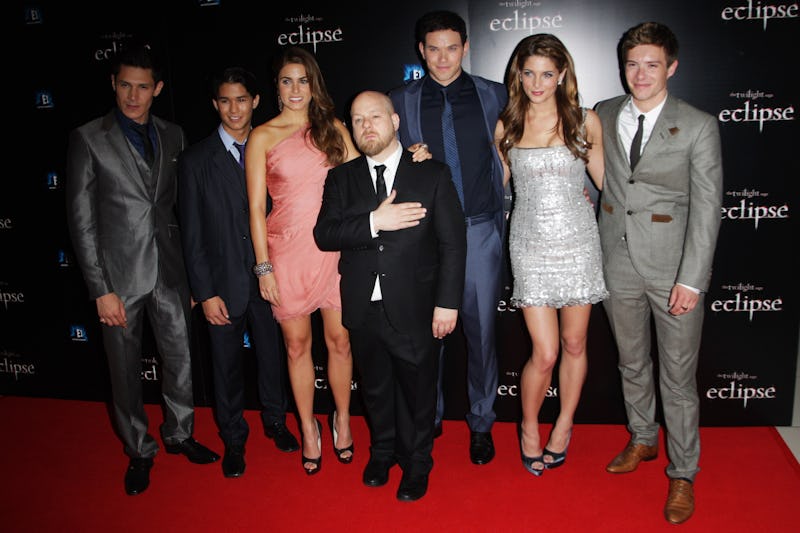 Dave Hogan/Getty Images Entertainment/Getty Images
Between the Twilight movies hitting Netflix this month, and author Stephenie Meyer's long-awaited Midnight Sun finally hitting shelves last year, many former Twihards have found themselves dusting off their old books and reliving all the vampire glory of yesteryear. And while you're going down memory lane, you're probably wondering, what is the cast of Twilight up to now?
The Twilight Saga was a cultural phenomenon — no ifs, ands, or buts about it. Nearly 30 years after Anne Rice won readers over with her tales of the brooding Louis de Pointe du Lac and the flamboyant Lestat de Lioncourt, Meyer's own broody hero, Edward Cullen, took the world by storm. When Cullen and his human paramour, Bella Swan, first graced the big screen in 2008's Twilight — played by the then-unknown, now extremely famous Kristen Stewart and Robert Pattinson — the fanbase for Meyer's stories ballooned even further. Four more movies would follow, each grossing significant sums at the box office — making Twilight one of the biggest franchises of the 21st century.
It's been nearly a decade since Breaking Dawn — Part 2 closed the curtain on the Twilight Saga. Here's what the major players from the cast of Twilight are up to today:
This article was originally published on