Conversation With Friends Star Alison Oliver Is Dating A Normal People Alum
The Sally Rooney metaverse works in mysterious ways.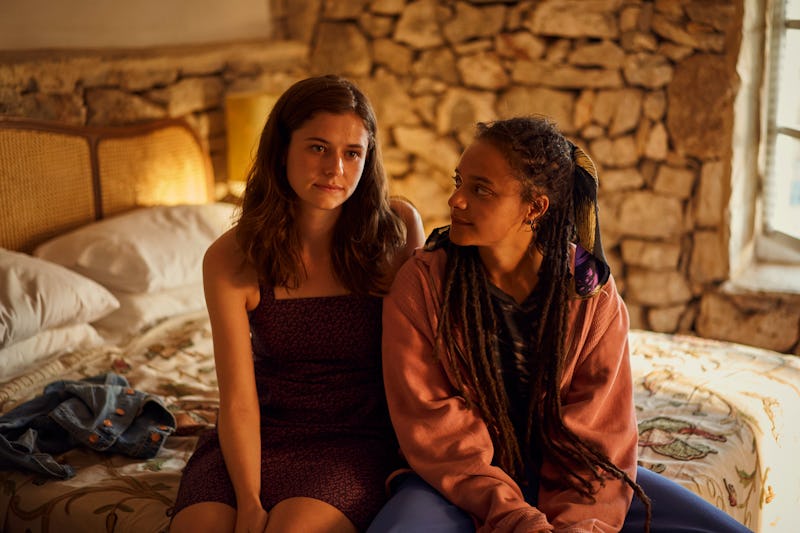 BBC/Element Pictures/Enda Bowe
The (huge) success Normal People's book-to-screen adaptation only served to stoke the fires of Sally Rooney obsession. Luckily, our prayers were answered this month with the much-anticipated Conversations With Friends. The focus of our attention this time around? Alison Oliver, of course. Taking on the complicated role of Frances, an "observant, cerebral and sharp" college student navigating a relationship with a married man (Nick, played by Joe Alwyn) and her BFF and ex-girlfriend Bobbi (Utopia's Sasha Lane). But what about off-screen, who is Alison Oliver dating and what do we know about the actor's love life?
Well, for a start, Oliver doesn't have a Rooney-like complex love life. At least that we know of. The Irish actor is in a long-term relationship with fellow actor Éanna Hardwicke. He, like Oliver, hails from Cork in Ireland. They both attended The Lir Academy in Dublin, per Elle Australia. And they have another thing in common: featuring in Sally Rooney's TV adaptations. Hardwicke featured in Normal People, taking on the role of Rob – one of Connell and Marianne's school chums.
Beyond this, we don't know a whole lot about the couple. The like to keep things rather private. Elle Australia describes their relationship as "long-term," but it isn't clear exactly how long (we've reached out to ask and will report back with any news).
Oliver's leading role in Conversation With Friends is – unbelievably – her first ever TV role. The 24-year-old actor told Vogue she'd just graduated from drama school when she was offered the part. "I literally sat on my bed for hours [after I got the call]," she told them. "I guess it does all feel quite serendipitous."
Her boyfriend isn't the only actor from the Normal People cast that Oliver has crossed paths with before. She watched the likes of Paul Mescal (who plays Connell) appear in amateur productions at The Lir Academy, too.
As for her on-screen romance with Alwyn, the duo carried out socially distanced "chemistry tests" over Zoom before IRL filming began. During an interview with ET Canada, the pair were asked how they felt about showing the more intimate scenes to their real-life partners.
Asked if he was nervous, Alwyn said no. He added, "We worked with an intimacy coordinator, who kind of also worked on Normal People and approaches them in such a safe, trusting way. They hopefully each tell a slightly different story, they are not just there for the sake of gratuity. So hopefully we did them justice."