Emma Appleton Was Previously Linked To A Bohemian Rhapsody Star
Appleton is reprising roles in Pistol and Everything I Know About Love.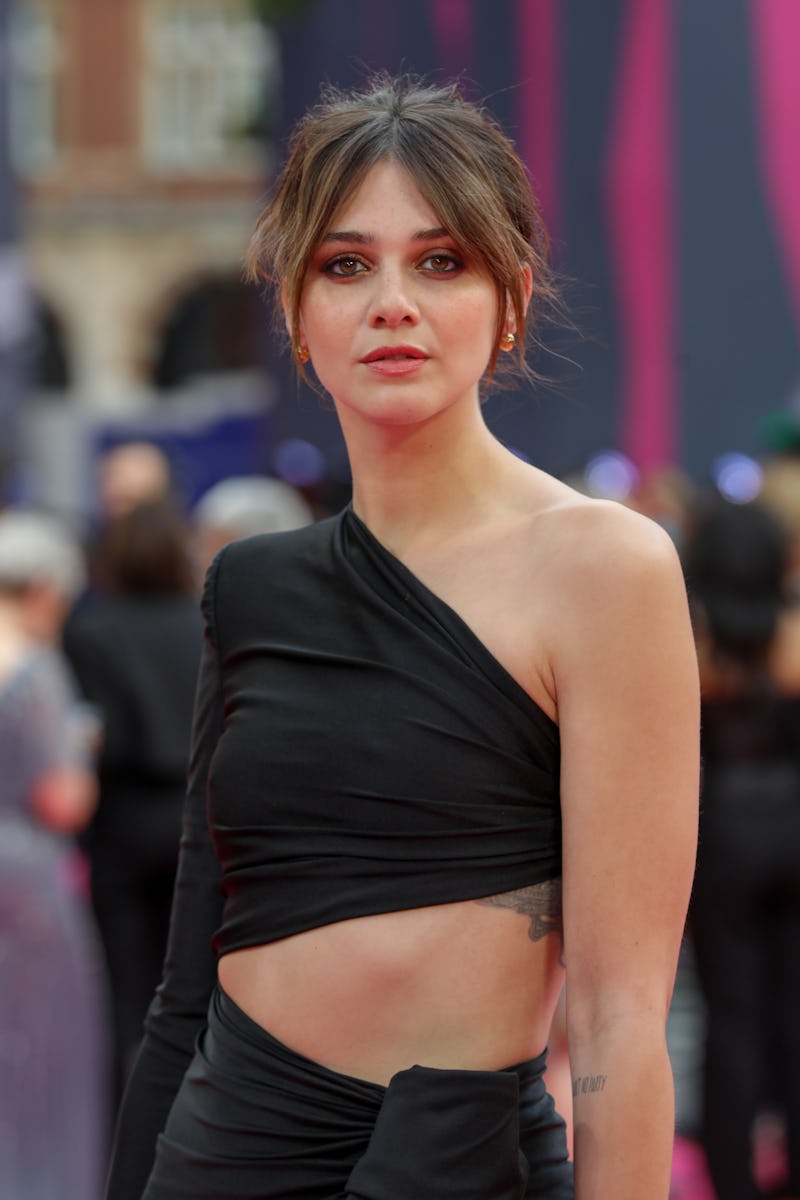 David M. Benett/Getty Images Entertainment/Getty Images
Danny Boyle's Pistol is one of the most visceral takes on the Sex Pistols legacy to date, which includes the tumultuous relationship between Sid and Nancy. Playing the part of Nancy Spungen is Emma Appleton, who you'll probably recognise from the likes of The Witcher, Traitors, and The End of the F***ing World. As her star continues to rise, her schedule is only getting busier. Appleton will be taking on the main role in Everything I Know About Love on Jun. 7, the BBC adaptation of Dolly Alderton's best-selling novel. Appleton is certainly becoming a regular face on the small screen, but what do we know about her personal life? And who is Emma Appleton dating?
The Pistol star is certainly active on social media, but there's currently no inkling of a significant other. However, she was in a relationship with Bohemian Rhapsody's Jack Roth for a period of time. While it seems their love story has come to an end, Roth previously spoke about his feelings for Appleton during an interview with WWD in which he credited his "stunning" girlfriend for his looks. "Since I've been around my girlfriend, I've started to look a little better," he said. "I can't stand next to her looking like Gollum."
While there are no snaps of them together on Appleton's Insta, Roth did share a couple of photos of them together back in 2014. One, in particular, sees Roth sharing his pride at Appleton being featured on an advertisement for shoe shop Office during her modelling days. "The Twilight Zone with @emmajappleton!!! I'm surrounded but proud… X". There's not a lot else on their relationship, and it would seem the couple has since parted ways.
In the meantime, Appleton has been portraying the tumultuous relationship of Sid and Nancy with her Pistol co-star Louis Partridge. As she explained in a recent interview with ELLE, to get through the "tough scenes" of their characters, she and Partridge made sure to constantly check on each other.
"After a day of filming, I would go home and bake a cake or paint, something that was completely opposite the character," she explained. "Me and Louis had some tough scenes but always checked in on each other, like, 'You OK? Great. Let's go have a cup of tea and a biscuit.'"