Jonah Hill Welcomes His First Child With Girlfriend Olivia Millar
The actor sparked engagement rumors in March after Millar was seen with a seeming baby bump and engagement ring.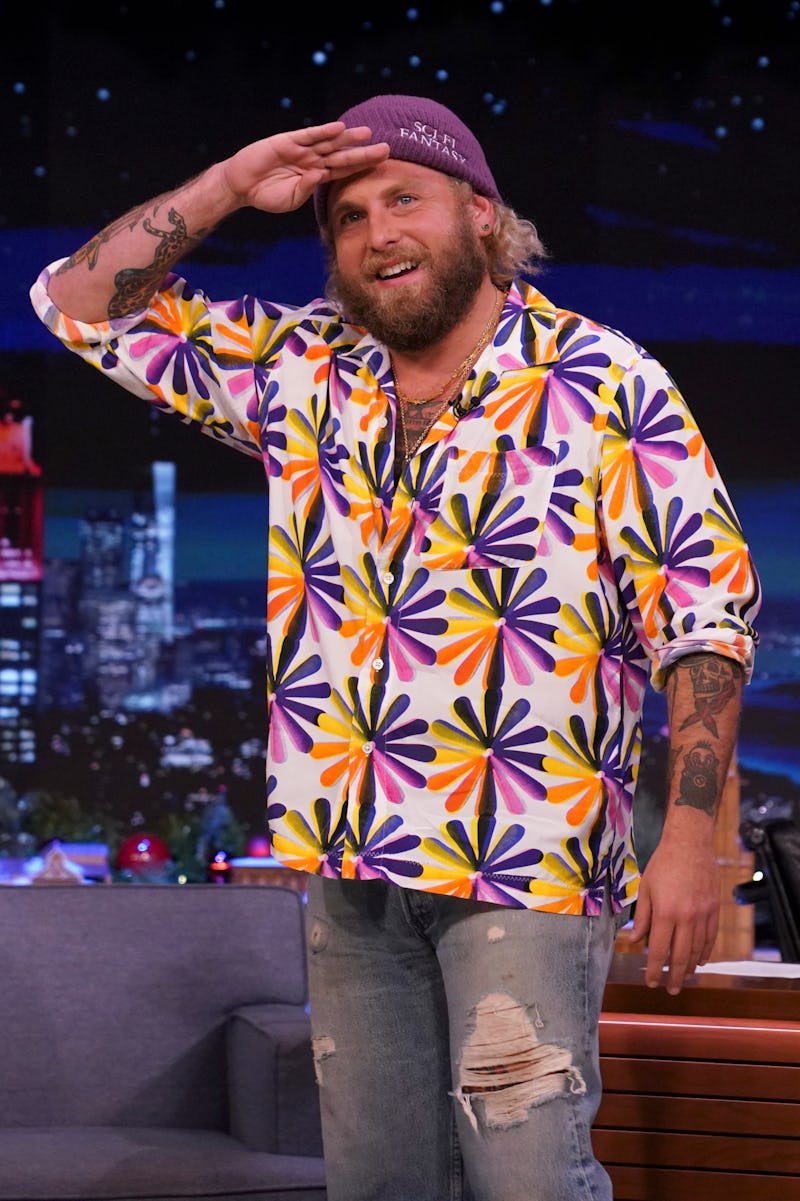 NBC/NBCUniversal/Getty Images
Jonah Hill usually keeps his love life private, but his latest update in the relationship department is a plot twist: he's become a father. Hill has welcomed his first child with girlfriend Olivia Millar, as his representative confirmed to PEOPLE on June 2. Details about the baby, including sex, name, and date of birth, have yet to be revealed.
The 39-year-old actor never officially announced that he was expecting his first child, but rumors emerged when Millar was photographed with a seeming baby bump in March. She also appeared to be sporting an engagement ring, but those rumors were also not confirmed as Hill has yet to publicly comment on his new relationship. He was first linked to Millar in September 2022, when they were spotted hanging out in Santa Barbara on a road trip. Millar is the daughter of model Esmé Marshall and co-founder of online vintage shop Chasseresse, alongside her older sister Raychel Roberts.
Prior to Millar, the Superbad star had been romantically linked to enviromental activist Sarah Brady. Some fans even speculated they were engaged after Instagram gossip account Deuxmoi posted an anonymous tip hinting that an A-list star was going to propose in Hawaii, which just so happened to be where Hill and Brady were on vacation. On Feb. 16, Hill denied the rumors on Instagram in the most Jonah Hill way. "The rumors are not true," he wrote, before landing the punchline. "I'm engaged. But not to my girlfriend, I am engaged to your mom. I know this is shocking but please respect our privacy at this time." He even tagged the post's location as "Your Mom's House" for emphasis. In his caption, he sent a very clear message to the press: "Media stop writing fake stuff it's corny."
In her Instagram bio, Brady describes herself as a "surfer" and "future lawyer." According to Brady's website, the 27-year-old student graduated from U.C. San Diego in 2021 with a bachelor's degree in anthropology of climate change and human solutions. She has worked as an ambassador for the Changing Tides Foundation and environmental research associate and community organizer for Committee to Bridge the Gap.
It's hard to pinpoint the exact date Hill and Brady started dating, but the couple became Instagram official in September 2021, when the Oscar-nominated actor posted a selfie from a dinner date with his new flame. "grateful for you @sarahhbrady," he wrote, months before deleting his Instagram entirely. Brady was equally glowing about their love on social media. "I am so grateful for you every day," she wrote to Hill in a Thanksgiving post that has since been deleted. It's not known when the two broke up, with Brady's last Instagram post with Hill being of their matching looks at the Don't Look Up premiere in December 2021.
Prior to Brady, Hill split from former fiancée Gianna Santos in October 2020, just over a year after getting engaged. Like with Millar, he kept his romance with Santos very private, rarely being photographed in public.
This article was originally published on