Michelle's Bachelor Breakup Left Fans Almost More Devastated Than Her
She wasn't the only one who got her heart broken by Matt.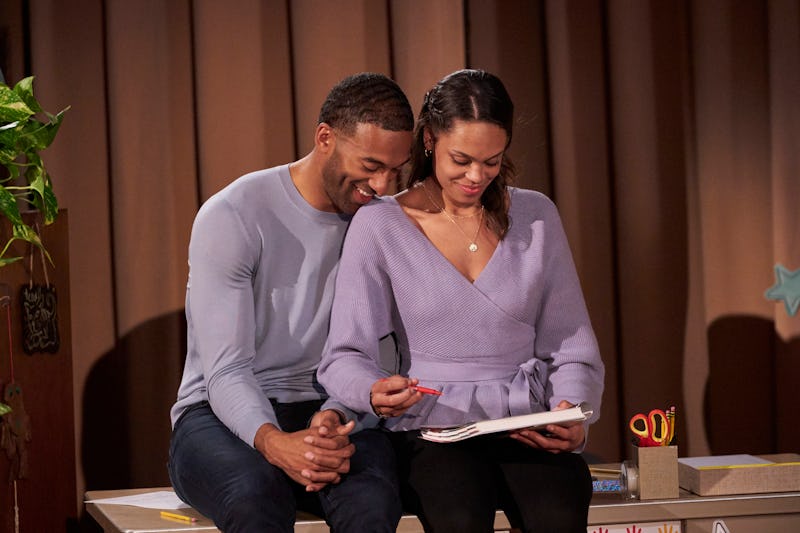 Craig Sjodin/ABC
In true Bachelor fashion, the final episode of Matt James' season was filled with tears — but the Bachelor and his contestants weren't the only ones overcome with emotion. After realizing that he had doubts about their relationship, Matt sent Michelle Young home on The Bachelor finale, leaving fans at home even more heartbroken than anyone on-screen. Though Matt seemed to be just as in love with Michelle as the rest of Bachelor Nation when the episode began, things took a turn after he had a difficult conversation with his mother, Patty.
"People fall in and out of love, and love is not the end-all, be-all," she warned him, which made Matt realize that he had doubts about his relationship with Michelle. Once the teacher gifted him with custom "Mr. & Mrs. James" jerseys — since they would be "teammates" in life — Matt realized he had to be honest about what he was feeling. "I'm having doubts. And I shouldn't be having any doubts about that, we're like a day or two away [from a proposal]," he told Michelle.
"This is the first time that I've felt any type of thing outside of wanting to be with you forever, and having any doubt in my mind at this point for me is scary," Matt continued. Despite wanting to "push through" those feelings, Matt finally admitted that "I don't think I can get there with you," leaving both Michelle and the audience at home completely devastated.
Fans who were already feeling protective over Michelle were likely even more upset during the After the Final Rose special, when the fan favorite revealed to guest host Emmanuel Acho just how hurt she was by the breakup. "That was a conversation that I didn't see coming, and it caught me very off guard. It really just felt like all of your blood, everything leaves your body," Michelle explained. "Afterwards, I wasn't OK." She elaborated on exactly how difficult the situation was later, telling Matt that she "completely crumbled" when he left.
"I had to walk away without closure and I had to fill in the gaps of what our relationship was. And I wasn't OK. I wasn't OK at all," she revealed. "Producers were in my room, seeing how bad I was hurting and I asked you for a conversation, and it wasn't a conversation where I was trying to ... change your mind or fight for you. It was a conversation so that I could have my inner peace when I left Pennsylvania, and you said no."
Matt then apologized for hurting Michelle and for not giving her the closure that she needed. "There's no justification for why I didn't have that conversation, and if I had known this was how you felt, I would have fought to have that conversation," he said. "I would just hope you would know that I really did care about you and everything you share with me ... my respect and admiration for you is through the roof. If I could do it over again, I would have that conversation with you. And all I can say now is sorry."
Luckily, it seems like Michelle is in a better place now — she even got in a few digs about Matt's kissing style and overuse of the phrase "thank you for sharing that" — and that she's now getting her own Bachelorette season should help to cushion the blow.