Kelly McCreary Confirmed Maggie Is Leaving Grey's Anatomy
"I am excited for this next chapter, and what the future holds."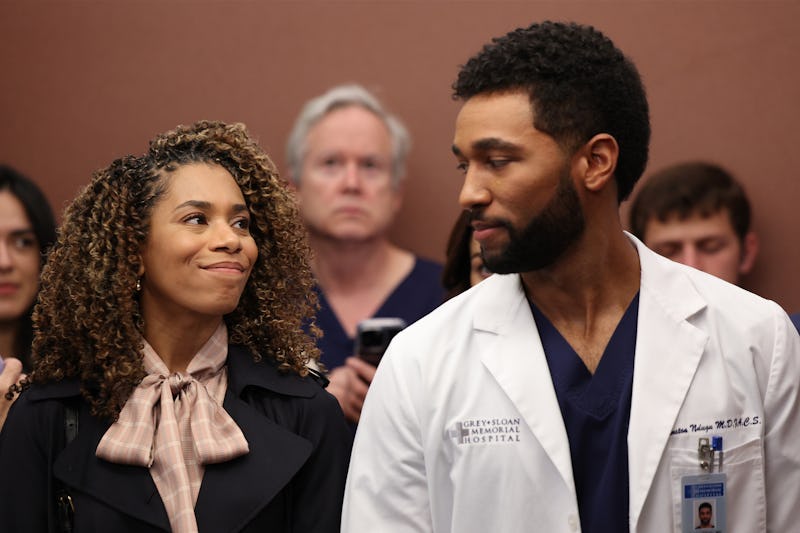 ABC/Raymond Liu
As Meredith Grey once said, "Nothing is the same. Everything is different. Everyone's leaving, and everyone is dying." That old adage seems to be true once again — at least, partially. Weeks after Meredith left Seattle, fans will have to say goodbye to another long-running character. Maggie is leaving Grey's Anatomy, Kelly McCreary announced on March 17. Don't worry: it doesn't seem that death is in the cards for Dr. Pierce. According to Deadline, Maggie, like her sister, "will pop in to visit the doctors of Grey Sloan later this season."
But it still hurts to see another member of Mer's family leave the show so soon, especially since Maggie has been on Grey's Anatomy for nearly a decade. McCreary debuted at the end of Season 10 as Cristina Yang's cardiothoracic replacement, but her connection to the show goes back even further: her birth mom was Ellis Grey, making Meredith her unwitting half-sister and Richard Webber her biological father.
"It has been a tremendous honor to be a part of such a legendary television institution as Grey's Anatomy," McCreary wrote in a farewell statement, per Deadline. "I will always be grateful to Shonda Rhimes, Krista Vernoff, and ABC for the opportunity, and to the incredible fans for their passionate support."
McCreary called playing Maggie "one of the true joys of [her] life" in her statement. "I am excited for this next chapter, and what the future holds." She expanded on her goodbye in an Instagram post, reflecting on some of her favorite Grey's memories — including "dozens of delightful sister house scenes" and, of course, "several awkward dinner parties."
Vernoff, who announced her own exit as showrunner earlier this year, said McCreary was a "writer's dream come true; brilliant, nuanced, thoughtful, and kind."
Zaiver Sinnett, who played Zander, said while the news made his "heart sting," he was "excited to see her bless us with her talent in whatever she chooses to do next."
So, when is Maggie's last episode of Grey's Anatomy? Deadline reports that the big day will be April 13. There's no synopsis available for that episode yet, but it seems likely that McCreary's exit could coincide with a development in Maggie and Winston's relationship — given the precarious nature of their marriage right now.
Deadline writes that McCreary reportedly "approached the producers ahead of time about her desire to leave and pursue other opportunities," adding that Season 19 has "[been] crafted as the character's final chapter at Grey Sloan." So at least it isn't a shock exit like some past Grey's departures.