Camilla Luddington Revealed Why She Thinks Grey's Anatomy Season 18 Isn't Confirmed
"Usually, we have some idea of our finale, but none of us know," the series regular said.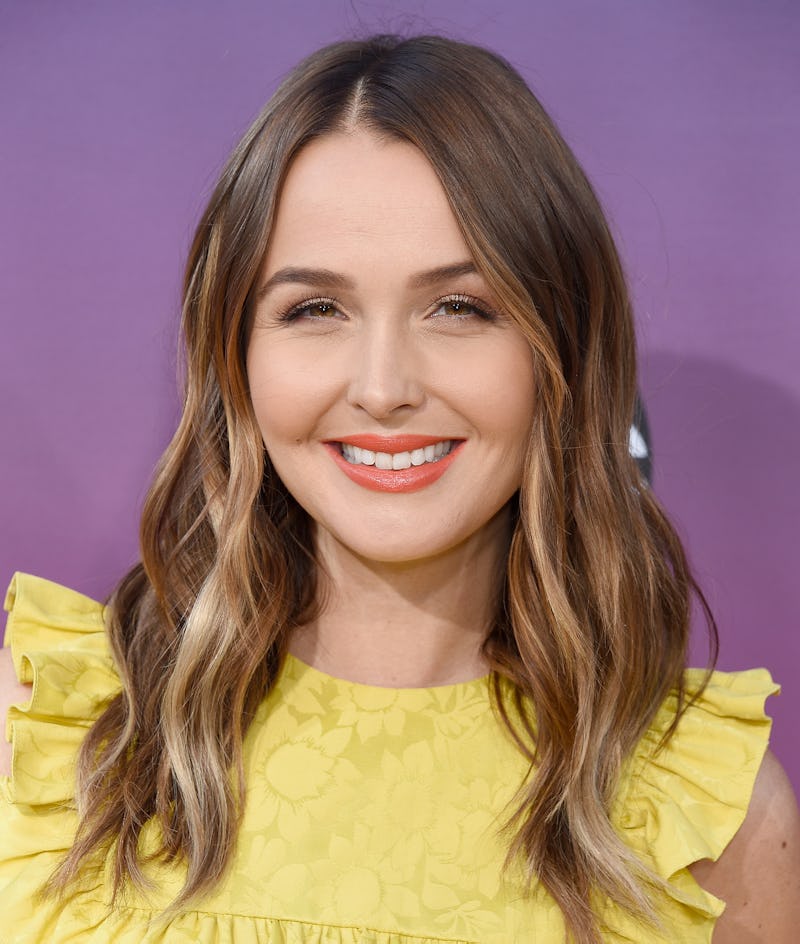 Gregg DeGuire/WireImage/Getty Images
Spoilers ahead for Grey's Anatomy Season 17. Remember all the shocking and emotional moments — like Derek showing up and DeLuca's death — during Season 17 of Grey's Anatomy so far? Yeah, Camilla Luddington, aka Jo, was just as surprised by those twists as everyone else. And she still has no idea how Season 17 will end, or if it might be the end of Grey's altogether. But in an April 2021 interview with StyleCaster, Luddington shared some insights about her character, the uncertain atmosphere surrounding Grey's Anatomy's potential final season, and why nobody seems to know if the show is actually ending.
"I knew going into it that a lot of people's contracts were up this season, and whenever that happens, you need a few things," she said. "You need an official pickup from the studios, and you need people to re-sign. So, I knew it was going to be one of those things where it feels different this season." Speaking about the behind-the-scenes conversations among the actors, Luddington added, "It's a big thing this season where we're all saying, 'Do you know anything? Do you know what's happening?' It's not usually this secretive, but this whole season has been very secretive. Usually, we have some idea of our finale, but none of us know. It's a big secret."
If Grey's does go on, it appears that Luddington will stick around for the drama. According to a May 2020 report from Deadline, she and castmates Kim Raver (Teddy) and Kevin McKidd (Owen) signed three-year contracts to continue on the show.
As Luddington acknowledged, the decision isn't up to her — but she does have some ideas for Season 18, should it ever happen. "On a personal level, I would love to have another season just so that we can show coming out on the other side of COVID," she said. "I think it would be great for us to be at Joe's bar next season and show what life looks like after COVID."
With news of Sarah Drew's upcoming return as April, Luddington noted that could have an impact on the relationship between Jo and Jackson (played by Jesse Williams). "I would say that it sets things in motion. That's all I can say." If Grey's doesn't return for Season 18, Luddington has her sights set on Regency England for another Shondaland project: Bridgerton. "Literally, I would be a maid in the background sweeping if they needed me to be. I would be so happy."
ABC Entertainment President Karey Burke previously told Deadline that "Grey's Anatomy will live as long as Ellen [Pompeo] is interested in playing Meredith Grey," so it seems that the decision to continue (or not) is in Pompeo's court. For her part, Pompeo was somewhat ambivalent when she talked with CBS in February, simply saying, "We have choices."