Jesse Williams' Relationship History Reportedly Just Got More Complicated
The Grey's Anatomy star has been dating a Zola actor for three years.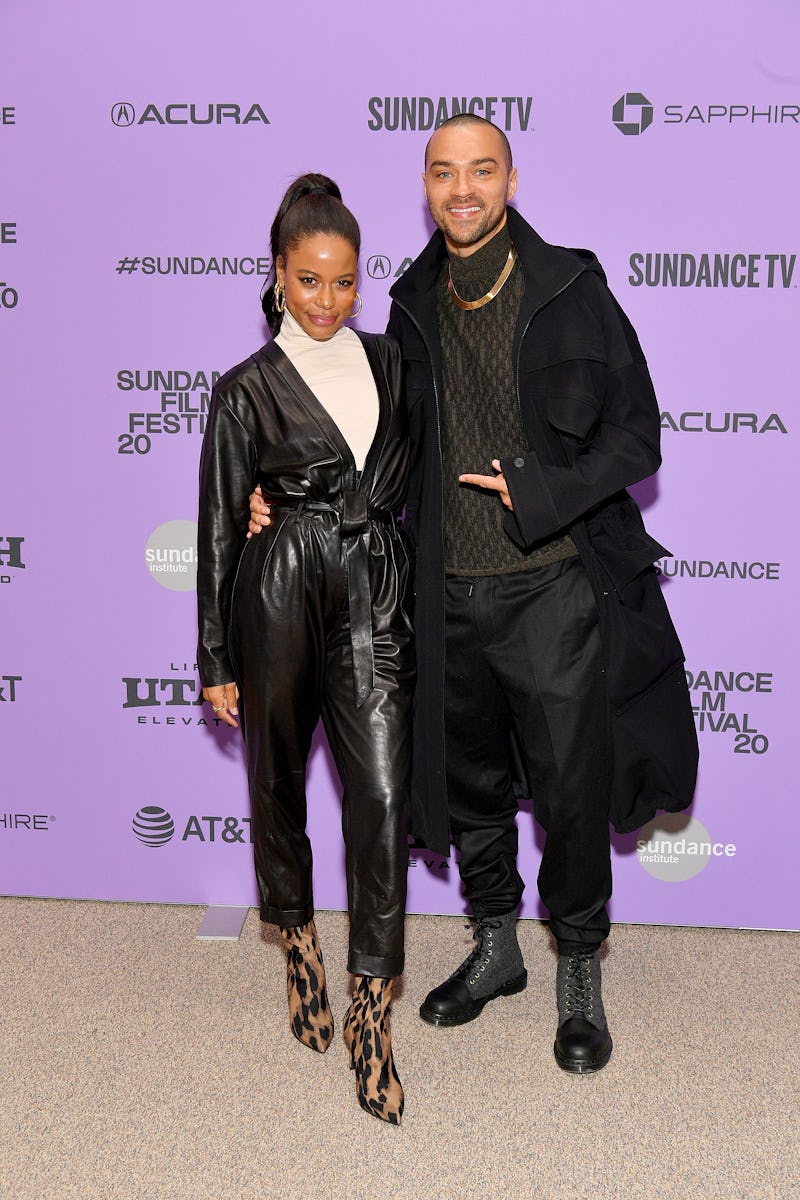 Dia Dipasupil/Getty Images Entertainment/Getty Images
Aside from his steamy scenes on Grey's Anatomy, Jesse Williams' head-turning dating history has also helped keep the star firmly perched in the limelight. Following a 2017 divorce from real estate broker and wife of five years, Aryn Drake-Lee, Williams was seen quickly moving on with Friday Night Lights actor Minka Kelly. And in May 2019, he and Zola actor Taylour Paige confirmed their relationship with a red carpet appearance and playful Instagram posts. In a recent joint interview with GQ, Williams and Paige spilled details on the first time they met in September 2018, which writer Frazier Tharpe described as worthy of the "meet-cute of the next Shonda Rhimes pilot." But before diving into Williams and Paige's three-year relationship, attention must be paid to the former's love story with Drake-Lee.
Williams and Drake-Lee's relationship began more than five years before they exchanged vows in 2012. In 2010, the former schoolteacher turned Hollywood hunk gushed about his soon-to-be wife, explaining their tight bond to the press. "She's been with me through all different facets of my career. She's stuck with me through thick and thick and thick and thin. We know each other in and out," said Williams.
Of course, with many previous headlines detailing what appeared to be a happy marriage for them, news of their split came as a shock. People confirmed the two were "amicably divorcing" in 2017. Because they share 5-year-old Maceo and 7-year old Sadie, Williams and Drake-Lee must work together to co-parent. But as of April 2021, both are embroiled in a difficult custody battle and, according to Us Weekly, "have been ordered to participate in a program for 'high conflict parents' as they continue to navigate their co-parenting relationship." The program includes six online sessions to help former couples "learn conflict resolution skills" as they navigate divorce.
Three months after filing for divorce, Williams and Kelly were reported as a "legit" item. Their relationship proved especially controversial for Williams, who felt compelled to set the record straight on a rumor that he allegedly cheated on his ex-wife with the actor. Williams said in Jay-Z's "Footnotes: For 4:44" video:
"I was in a relationship 13 years, 13 real years, not five years, not seven years — 13 years. All of a sudden motherf*ckers are writing think pieces that I somehow threw a 13-year real relationship — like, the most painful experience I've had in my life, like, with a person I've loved with all of my heart — that I threw a person and my family in the trash because a girl I work with is cute."
Williams and Kelly broke up in 2018, with Minka seen out and about in 2021 with Daily Show host Trevor Noah. In 2019, Jesse was briefly linked to Bleacher Report sports journalist Taylor Rooks before dating his current partner, Ma Rainey's Black Bottom performer Taylour Paige.
In GQ's "Modern Lovers" issue, Williams and Paige detailed the first time they met at an Emmys party. Williams shared that they come from "very different worlds," with the "very feminine" Paige into "spiritual planes, astrology," and he being "very practical, fact-based, and masculine." Even so, Jesse admitted that he decided to let go of control and go with the flow in his new relationship.