Minari Helped Yeri Han Understand Her Own Family
The actor reflects on the film's success — and shares her go-to karaoke song.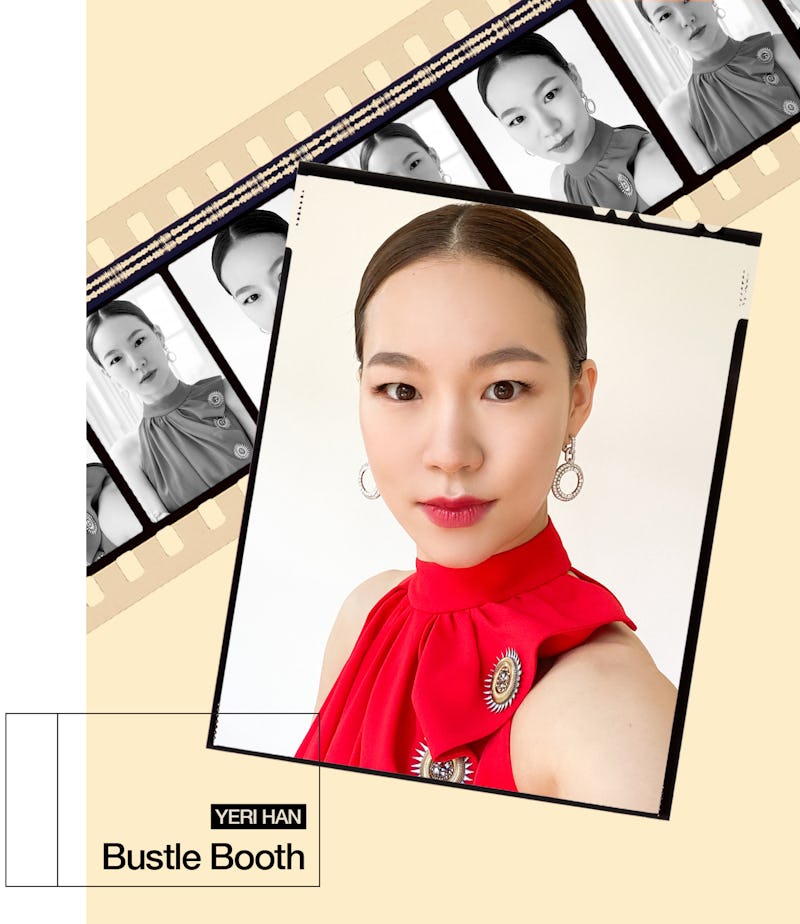 Yeri Han is still in shock. Over a year after Minari first premiered at the Sundance Film Festival, the modestly budgeted film continues to see wild success — most recently at the Oscars, where Youn Yuh-jung took home the prize for Best Supporting Actress. Growing up in Jecheon-si, South Korea, Han would watch the Oscars at home every year; she says it's nothing short of "surreal" to have attended the ceremony herself.
"We couldn't imagine something like this would happen to us. If I'd known, I'd have done a better job," she laughs.
Han's brief moments of jest bely her excitement for the acclaim Minari has garnered in recent months. The film received six Oscar nominations, including Best Picture and Best Director for Lee Isaac Chung. When Yuh-jung won in her category, she was the first Korean actor to do so.
Set in 1983, Minari follows the Yi family, Korean immigrants who relocate from California to rural Arkansas to farm Korean produce. Han portrays Monica, the matriarch who feels her husband Jacob's (Oscar nominee Steven Yeun) dedication to work is at odds with raising a family. It's later revealed that their move to Arkansas was also an attempt to save their strained marriage. Han notes that Monica, who maintains a quiet energy — not stoic or passive, but resolute — resembles some of the women in her own family.
"I think Monica is a lot stronger than me. I was grateful that by playing Monica, I was able to understand my mother, grandmother, and my aunts," Han said. "It was a rough life they had, and at times, I couldn't understand them."
Han's own path has little in common with that of her character. Though Minari is her American film debut, Han has starred in Korean films for over a decade. She began acting in college at Korea National University of Arts, where she majored in Korean traditional dance; when the film department needed a dancer for a short film, Han secured the small, non-speaking role. She remembers thinking at the time that "something fun was about to happen." She's been acting ever since.
With Minari, she's reached an inflection point in her career. Han was recently signed by Echo Lake Entertainment for U.S. representation, which she believes will "create good opportunities" for her. But as these opportunities linger on the horizon, she tries not to think too far ahead.
"If I just focus on the moment, good things will come my way," Han said. "I don't feel rushed. I'm going to take it one day at a time."
Get to know more about Han — including her go-to karaoke song — in her Bustle Booth questionnaire below.
In The Bustle Booth
What's your coffee order?
A hot Americano. I don't even drink cold drinks in the summer. Always hot.
What are the saved weather locations on your phone?
I don't think I have any.
What's your sign?
Sagittarius.
Favorite movie quote?
There are so many. As of now, there is one from the Hong Kong film In The Mood for Love: "Don't be serious, it's only a rehearsal."
There is another quote from Hillbilly Elegy that I think is a broad theme for the entire movie: "Where we come from is who we are, but we choose every day who we become."
What was your favorite cartoon as a kid?
There are so many as well! But probably Disney's The Little Mermaid, because I loved Ariel. I thought she was a real mermaid who lived in the ocean.
What's one movie or TV show you're currently obsessed with?
There is a variety show in Korea called You Quiz on the Block. It's a quiz show where the host walks down the street and asks questions to random people on the street. If they all the questions correctly, they win ₩1,000,000. What is special about this show is that we get to hear these people's stories.
Who are your celebrity idols?
Steven Yeun, BTS, and Michael Jackson.
If you could be on any talk show, which one would it be?
The Ellen Show. I think she's hilarious, and also very charming.
Go-to karaoke song?
It's a Korean song by Nami called "An Eternal Friend"... It's a powerful and emotionally charged song, so it's always my go-to song when I'm drunk.
What inspires you lately?
My friends. When the Academy invited me to join, a lot of people sent me great regards, and they congratulated me... I was so thankful that so many people were thinking of me, and supporting and encouraging me.
What is something you would want people to say about you?
I want them to say I'm true to myself. And as an actor, I want them to say I'll have a fantastic life and career.
This interview has been edited and condensed for clarity.