Everything To Know About The Zoey 101 Sequel Movie, Zoey 102
Zoey 102 is already in production — but not every former cast member is part of the Paramount+ flick.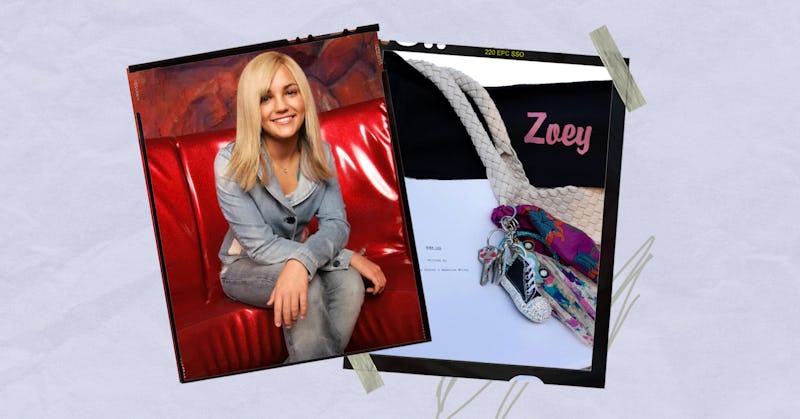 Todd Plitt/Getty Images Entertainment/Getty Images/Paramount+
Zoey Brooks is heading back to Pacific Coast Academy. On Jan. 12, Paramount+ announced that a Zoey 101 sequel movie is happening, which is currently going by the working title of Zoey 102. Paramount+ has ordered the new film nearly 15 years after the Nickelodeon series concluded in 2008. Jamie Lynn Spears, 31, will reprise the titular role as key-wearing, fun-loving Zoey Brooks, with most of the original cast set to return. But not all of Zoey's former classmates are onboard.
"I'm beyond thrilled to be back alongside my PCA family and continue the story of Zoey and all the characters fans know and love. As an executive producer, it's been an exciting opportunity to work with such incredible talent as well as Paramount+ and Nickelodeon," Spears said in a statement. The original series followed a teenage Zoey as she enrolled in an elite California boarding school that had just begun to admit girls after years as an all-boys institution. The student was quick to make new friends, and even had a day-one love interest in the form of her male best friend Chase Matthews, making for one of the most famous ships in Nickelodeon history.
Paramount+ unveiled first-look images from the set of Zoey 102, including Spears sitting in a director's chair that proudly reads her character's name. Production on the film has already started in North Carolina, with a tentative release sometime in 2023. Here's everything you need to know about the long awaited return of Zoey 101.
Who Will Be In Zoey 102?
Along with Spears, the original cast members set to reprise their roles in Zoey 102 include Sean Flynn (Chase Matthews), Erin Sanders (Quinn Pensky), Christopher Massey (Michael Barrett), Matthew Underwood (Logan Reese), Abby Wilde (Stacey Dillsen), and Jack Salvatore (Mark Del Figgalo). However, the gang isn't all getting back together.
Currently, Victoria Justice (Lola Martinez) and Paul Butcher (Dustin Brooks) are not set to return. Alexa Nikolas, who starred on the first two seasons as Nicole Bristow, is also not apart of the sequel. The actor has previously spoken out about her treatment on set of the original show, even staging a protest outside of Nickelodeon headquarters alongside child sexual abuse survivors, claiming the network "didn't protect her."
What Is Zoey 102 About?
Zoey 102 will see the PCA gang reunite years after graduation for a wedding in the present day. Other details about the movie's plot, including whose nuptials the former students will be attending, are being kept under wraps, but a 2015 video featuring two of the characters could clue fans in on where all of the characters stand today.
To commemorate the tenth anniversary of the series' "Time Capsule" episode, creator Dan Schneider reunited with Flynn and Massey to reveal what Zoey said in the tape she left behind ten years prior. In the video, Chase is literally in the middle of proposing to his current girlfriend Alyssa when Michael rushes in after the time capsule had been dug up to report exactly what Zoey said about him in the VHS. "I want to tell you about one of the most special people I've ever met: his name is Chase Matthews, and he is one of the funniest, coolest, nicest guys in the world," she said. "Sometimes, I kinda think he has a little crush on me. But other times, I kinda think he just wants to be friends. All I know for sure is Chase is really special to me. And who knows? Maybe he's even my soulmate."
Naturally, Chase runs out to find Zoey in real life, ring in hand. If this bit is any indication, don't expect to watch Zoey and Chase's wedding play out, but their current relationship is certain to be a major plot point.
When Will Zoey 102 Come Out?
Zoey 102 is expected to premiere on Paramount+ at the end of 2023, though an exact release date has yet to be confirmed. This post will be updated as more details become available.