14 Jokes To Tell Your Friends On April Fools' Day That Are Actually Believable
They're not too mean or over the top.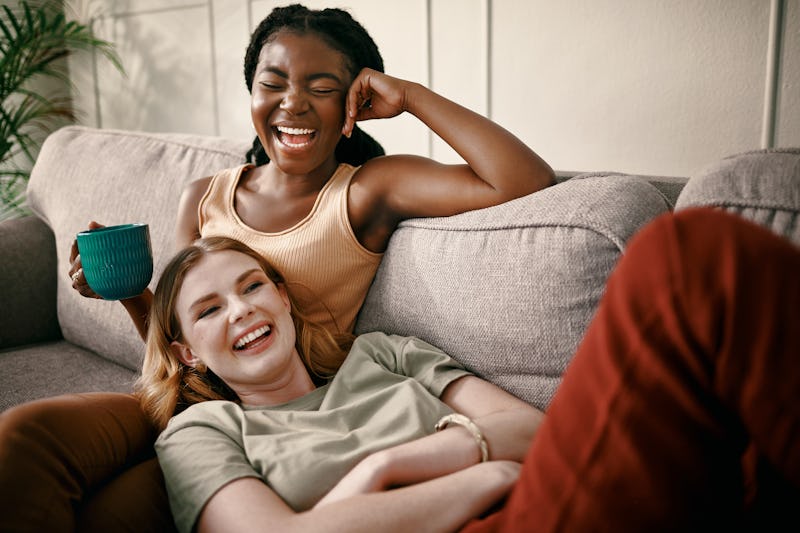 Delmaine Donson/E+/Getty Images
It might feel like March just started, but somehow April Fools' Day is right around the corner. If you're looking to take part in the practical joke celebrations, you probably want to pick a joke or prank that isn't super stale, boring, or overdone. It can be hard to find something outside the norm since many April Fools' gags are classics that will probably never go away. But if you need some inspiration, try these ideas for April Fools' Day jokes to tell your friends or roommates to totally confuse them — or make them laugh. Both work.
One thing is for sure: Telling your friends you're pregnant or engaged if you are not isn't just overdone, but, honestly, it's uncool and offensive — a major April Fools' faux pas. No matter how cliché it is, someone usually attempts it, and it's usually received with eye rolls and backlash. You can do better than that. There are plenty of April Fools' Day ideas out there that are creative, fun, and lighthearted, and you can be confident they won't cause any harm.
Below, you'll find some of the best April Fools' jokes you can pull on your friends. They aren't mean, they aren't too over the top, and they won't make anyone cry. Happy joking!
This article was originally published on