17 Genius Things You Can Do With Old Clothes That You Can't Donate
Sustainable options besides just thrift, donate, repeat.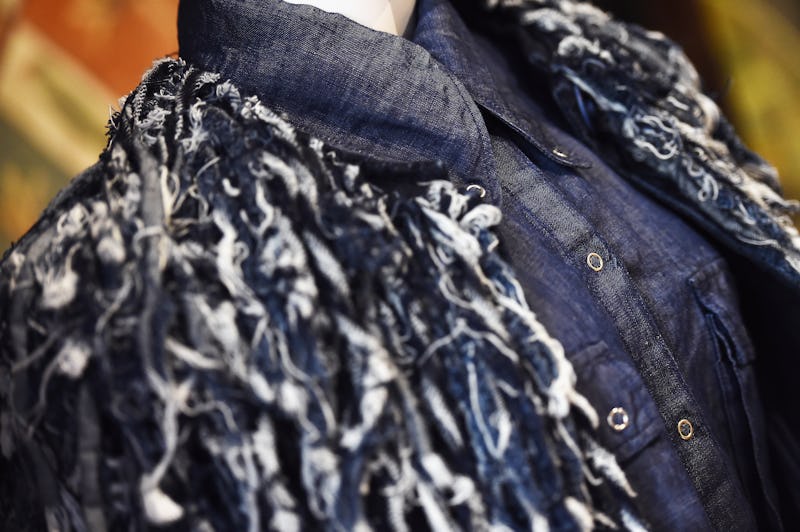 Stefania M. D'Alessandro/Getty Images Entertainment/Getty Images
You there, with the worn-out *NSYNC concert T-shirt from 1999! Don't throw the hole-riddled, foundation-stained shirt in the trash can. That's where it'll become another piece of material clogging the landfill and plaguing the Earth. You don't want that, Mother Earth doesn't want that, and *NSYNC wouldn't want that. Thankfully there are other things to do with clothes you can't donate because they're not in good enough condition to give away. There's always a solution to a problem, and a place for your favorite boy band T-shirt.
Old or unwanted clothing, it turns out, is also an environmental threat, just like plastic. The United States Environmental Protection Agency (EPA) reports that in 2015 landfills received up to 10.5 million tons of textiles. If your jaw has appropriately dropped and your tree hugging heart has been crushed under the weight of this number, know there are ways to prevent this.
It doesn't matter if your jeans have so many frayed holes in them that they're actually considered unfashionable. They don't have to be rejected from your local donation point and then chucked forever. There are more eco-friendly options for your dull socks and stained sweaters: Here's what to do with old clothing that can't be donated.
This article was originally published on