Astrologers Explain How The Moon Can Affect Your Mood
The moon is considered the planet of emotions, moods, and memories.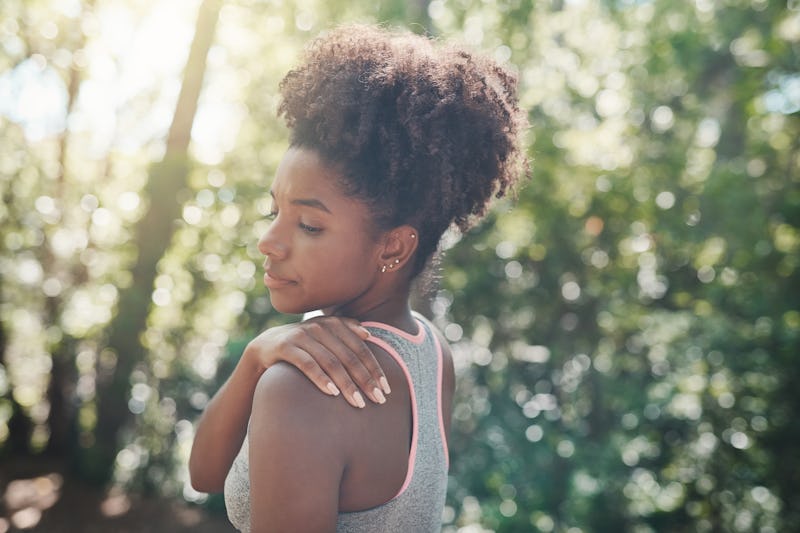 Jay Yuno/E+/Getty Images
Have you ever blamed the full moon for an explosive mood, a crazy night out, or even a night of particularly vivid dreams? If so, you're not alone — people throughout history have made connections about how the moon affects our moods and behaviors. The moon and its cyclically-changing face have always been a notable presence in the night's sky, so it makes sense that people would use the lunar cycle as a reflection point to observe human behavior. But can the moon affect your mood in any significant way, or is that all in our heads? According to some research and spiritual experts, it's possible.
Whether or not you believe in astrology, it's astronomical fact that the moon has a tangible effect on plenty of significant things here on earth. For example, the moon controls the tides of the ocean, affects the life cycle and behavior of many different animals, and even influences the stability of the earth's rotation around the sun. If the gravitational pull of the moon is powerful enough to affect the ocean and the earth's axis, it doesn't feel too farfetched to posit that it could have an influence on us humans, too.
The moon is also an important player in astrology, as it's considered the planet of emotions, moods, and memories. When the moon is full, it can bring all of our emotions to the surface and amplify them, whereas new moons are more calm and reflective periods. "Human beings have a deep and ancient connection to the moon, [so] think of it like the changing tides," intuitive energy healer and behavioral health coach Kristen Rice of Raw & Ritual tells Bustle. "Don't blame the moon for all your feels — thank it for bringing everything up to the surface, [as] it's only when our feelings rise up that they can move out of us."
You may not turn into a werewolf under a full moon, but here are some weird ways the moon can affect your mood, according to experts.
This article was originally published on