18 Lotus Biscoff Recipes You'll Want To Bake ASAP
Including brownies, bundt cakes, and even a Biscoff explosion.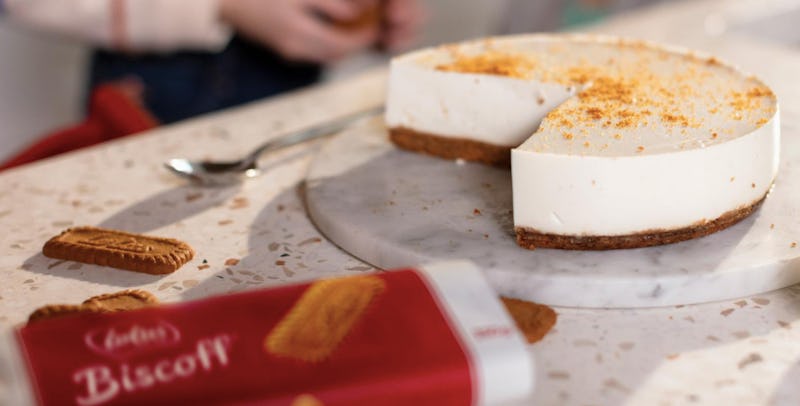 Biscoff
With a Lotus Biscoff-inspired caramel liquor, Five Guys' Lotus milkshake, and Sainsbury's Lotus cheesecake, it's safe to say that Lotus Biscoff is all the rage. The biscuits are sweet, crumbly, and beautifully bite-sized, and together with Biscoff-flavoured spread, make for a great addition to cakes, bakes, and other sweet treats. I've scoured the internet to find the best Lotus Biscoff recipes that you can try at home.
The list below offers recipes for all abilities and tastes, including everything from cookies and cupcakes to shortbread and even homemade doughnuts.
Those with plant-based diets will be happy to hear that Lotus Biscoff biscuits are actually vegan. As a matter of fact, they're listed on PETA's "accidentally vegan" list alongside Oreos and other much-loved snacks. This means that many of the recipes below are suitable for those who choose to avoid all animal-based products.
Keep reading to discover some of the most mouth-watering bakes you'll ever try.
This article was originally published on