Aldi's New Caramel Liqueur Promises To Taste Like Biscoff In A Bottle
Perfect for a boozy picnic in the park.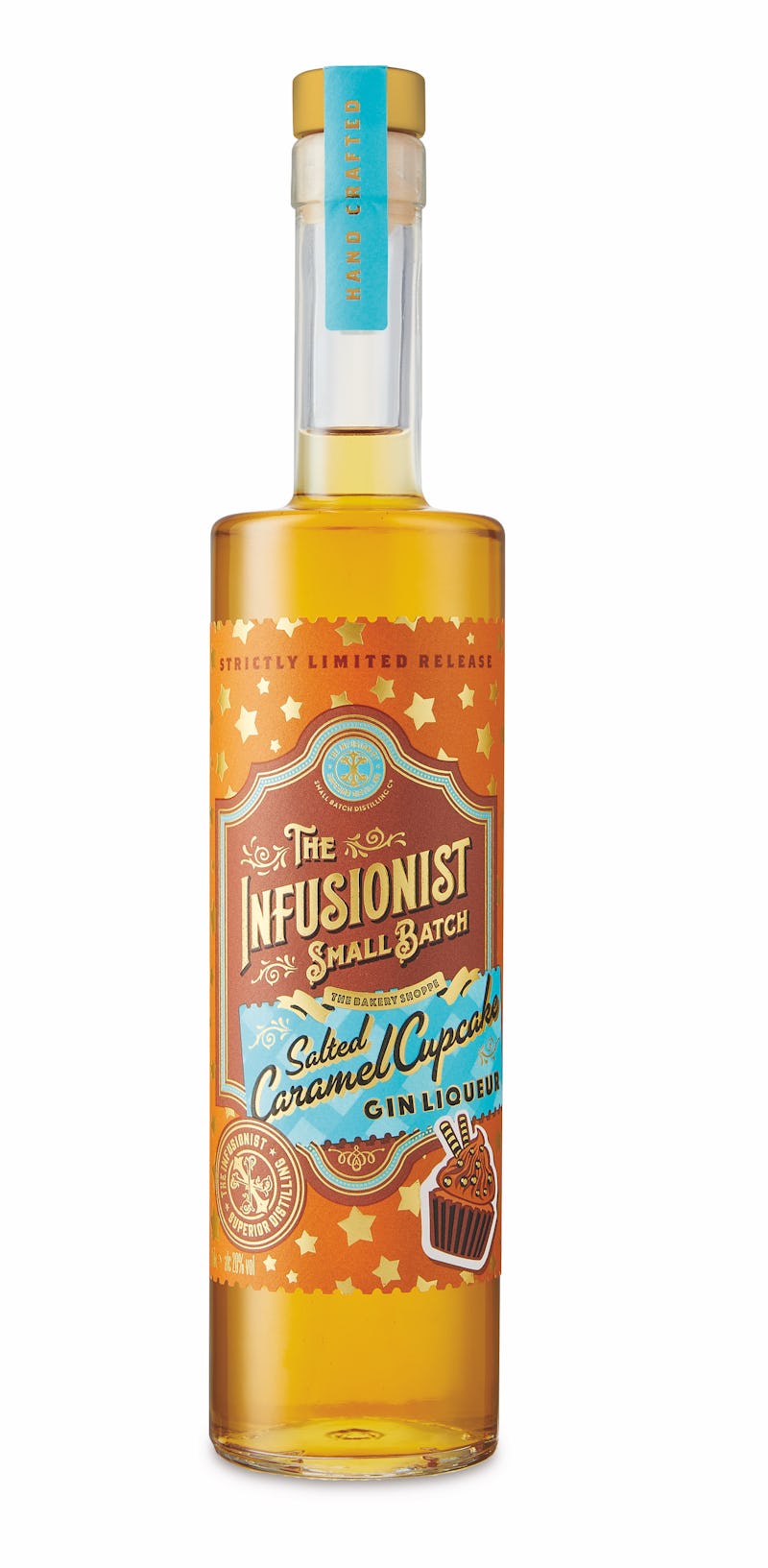 Aldi
When pub gardens reopened on April 12, tables got booked up in a flash. The post-pandemic world isn't kind to the disorganised. However, Aldi's latest product will have caramel lovers whipping up their own cocktails at home. Here's how to buy Aldi's new salted caramel liqueur that is rumoured to taste just like Biscoff. The supermarket said that its brand-new Infusionist Salted Caramel Cupcake Gin Liqueur is perfect on its own or as part of a cocktail and the ideal beverage for any sweet tooth.
According to Aldi, during lockdown, there were over 791,000 searches online for recipes and products that included the beloved Biscoff. With variations of the biscuits popping up everywhere — think ice cream, cupcakes, milkshakes, and more — it seems like there's pretty unanimous agreement that Biscoff makes everything taste better.
With this in mind, Aldi's latest liqueur should be a huge hit with customers. Described as having "rich and creamy smooth notes of delicious caramel," this liqueur is designed to spice up an espresso martini or simply be served neat over ice. It'll be available in shops and online from April 22, so keep your eyes peeled.
However, if caramel really isn't your thing, Aldi has tonnes of other alcoholic offerings coming this spring, including its Infusionist range's Raspberry Jam Donut Gin Liqueur. With vanilla and raspberry notes, it's super reminiscent of your favourite childhood treat. There's also a peach and elderflower glitter globe gin liqueur, a strawberry and rose gin, a mango vodka, and a Cassario cherry spiced rum.
Or you can check out some other big retailers to see what liqueurs they have to put a twist on your favourite drinks. Over at Tesco's, there's a passionfruit and vanilla gin, and Morrison's has a raspberry ripple variation. The possibility really are endless when it comes to boozy picnics this year...