It's Time To Up Your Dinner Party Game
Enter seven brilliant online classes for the culinary curious.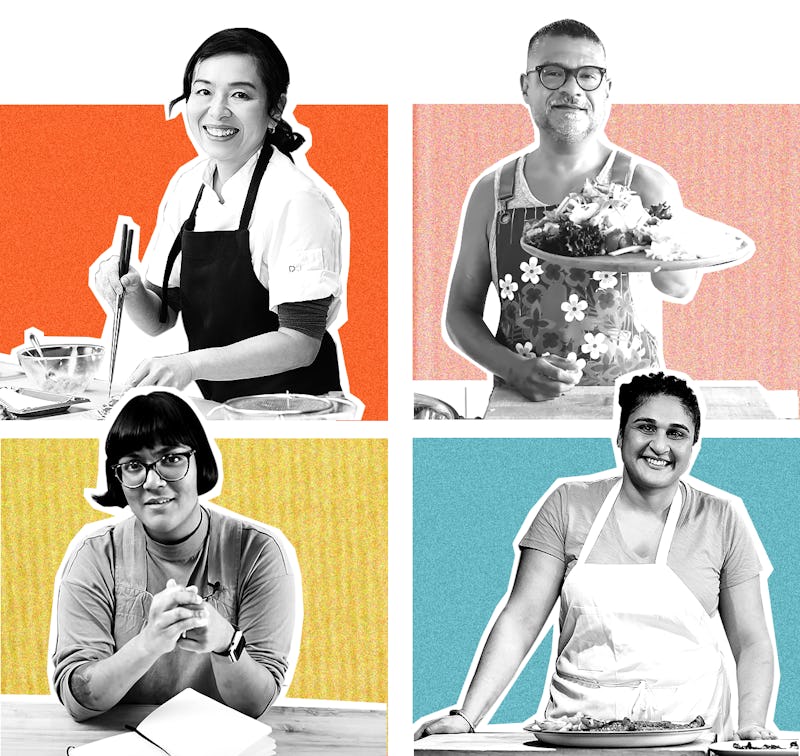 Food52, Babish Culinary Universe / YouTube; MasterClass; Netflix
Whether you've been part of sourdough mania, Ina Garten's giant cosmopolitan party, or Team Dalgona coffee, cooking at home found many forms when the pandemic began. Even Hollywood got into it: Jake Gyllenhaal found himself in a "relationship" with a sourdough starter; Lana Condor shucked oysters at home; and Amy Schumer and her husband, Chris Fischer, made two seasons of her eponymous Food Network show.
Experts think the increase of cooking at home is a cultural shift that's likely to stick around. In fact, a January 2021 study by Hunter PR found that 71% of Americans who began cooking more during the pandemic plan to continue once restaurants reopen. Fortunately, cooking classes have never been more accessible if you're looking for new skills. In the last 15-plus months, chefs and instructors have migrated online to reach the masses. This list — in no particular order — includes multiday online classes, as well as those that call for just a sprinkle of commitment.