Bustle Newsletter: June 10, 2022
On what Saturn's retrograde has in store for your sign, the one time when it's OK to give your partner an ultimatum, and more.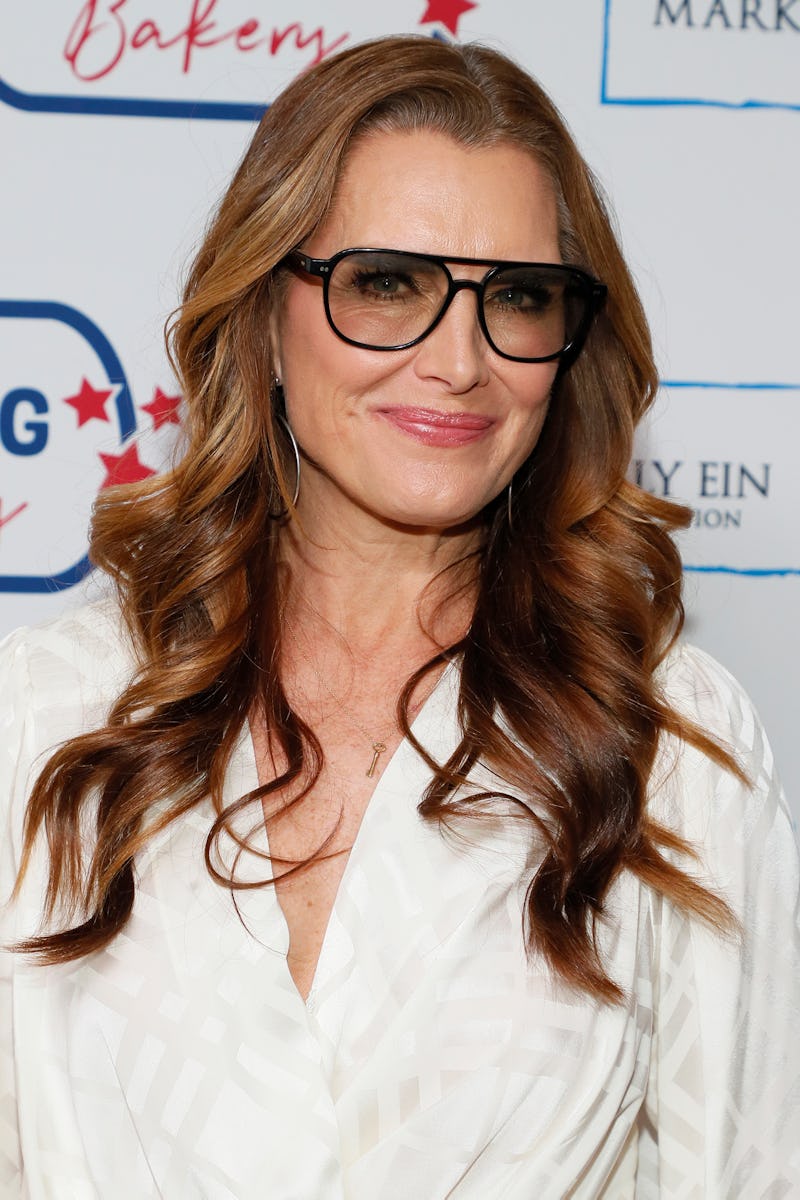 Paul Morigi/Getty Images Entertainment/Getty Images
A version of this content appeared in Bustle's daily newsletter on June 10, 2022. If you like what you see, sign up to receive it in your inbox right here.
How Saturn Retrograde Will Affect Each Zodiac Sign
When one retrograde ends, another begins. This time, the planet of rules and restrictions, Saturn, is back spinning until October — meaning it's time to get real about your boundaries. And sadly, there are no shortcuts with this super stern cosmic force. It's time to adult. "Saturn wants us to take things slow and step things up," writes Bustle's Nina Kahn, "so use the next four months to re-focus on building a solid foundation for your goals and accept any responsibilities that you may have been running from." Read more
The Latest
Brooke Shields Has An Equally Relaxing Alternative To Meditation
At 57 years old, actor and model Brooke Shields is "multi-scheduled." "I just got off a red-eye this morning from Las Vegas," she tells Bustle. "More often than not, I'm finding myself having schedules where I fly into one place, do something, then just take the red-eye back out — and it's [hectic]. It's all a hustle." Here, the icon shares her favorite daily rituals and how she relaxes amid being booked and as busy as ever. Read more
19 Badass Ways To Style Your Favorite Dr. Martens
Docs, the OG stomping boots, aren't just for the punk girlies. Regardless of your aesthetic, these staples — worn by everyone from Selena Gomez to Millie Bobby Brown — can elevate your sweats, silk dresses, flare jeans, and so much more. Read more
Why Auricle Piercings Are Perfect For Curated Constellations
Ready to level-up your earring game with a cartilage piercing? Brian Keith Thompson, celebrity piercer and owner of Los Angeles' legendary Body Electric Studio, walks us through exactly what to expect from an auricle piercing, the more-is-more trend you're seeing everywhere. Read more
Must Reads
Here's When It's Actually OK To Give Your Partner An Ultimatum
While you're unlikely to ever live out a scenario as wacky as The Ultimatum, plenty of people do set take-it-or-leave-it offers in relationships, without Nick and Vanessa Lachey and cameras present. But when are they actually a good idea? Three women who gave their partners an ultimatum, and a relationship expert, weigh in. Read more
10 LGBTQ+ Advocates To Follow On TikTok
If you're looking to incorporate more queer education and awareness into your everyday life this Pride Month (and beyond), TikTok is a great way to do so. From @billiezemora to @elliemedhurst, these queer educators, writers, and activists are worth a follow. Read More
Astrology
Here's Your Daily Horoscope
Talk it out. Read more
More Good Stuff