15 Festive Food Advent Calendars For The Holiday Season
Cheese and candy and coffee, oh my!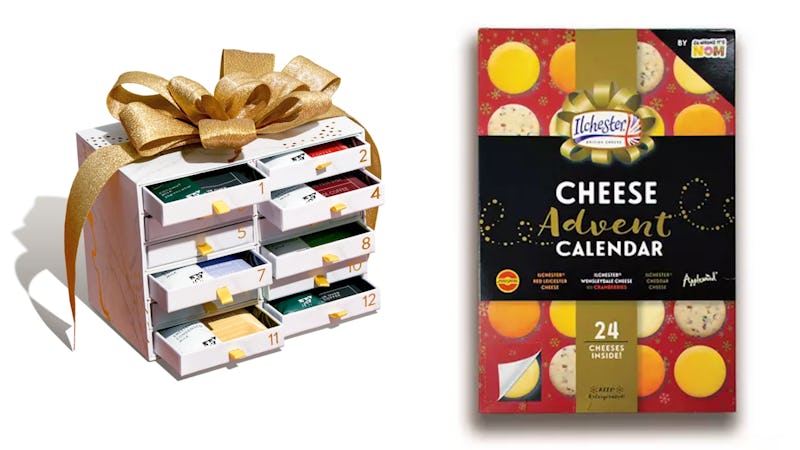 Copper Cow Coffee/Sam's Club
The year is nearly over and I think I speak for everyone when I say good honkin' riddance. As we count down the days, what better way to celebrate than with some food and drink advent calendars for 2020. If there's anything we collectively deserve, it's a calendar that rewards us with a tiny treat simply for making it to another day.
Lest you doubt the ubiquity of seasonal celebration, there is a holiday calendar for most every small vice. There are booze advent calendars filled with wine, beer, or your spirit of choice. There are health and beauty advent calendars that give you small samples of creams and serums before you commit your morning routine to a 10-oz bottle. There are advent calendars for Disney lovers, holiday calendars for Harry Potter fans, even advent calendars for cats and dogs so your pets can participate in the celebration, too. Basically, if you want itty bitty goodies throughout the month of December, you won't be lack for choice.
Food advent calendars have long surpassed the traditional tiny chocolate-a-day you remember from childhood. Whether you're obsessed with coffee or hot sauce, here are 15 food advent calendars for the 2020 holiday season to treat yourself tenfold.
Truly anything can be a countdown calendar if you parse it out properly. A pack of Oreos? A box of La Croix? A bunch of string cheese? To each their own advent calendar.