6 Unexpected Ways Talking About Money Will Benefit Your Life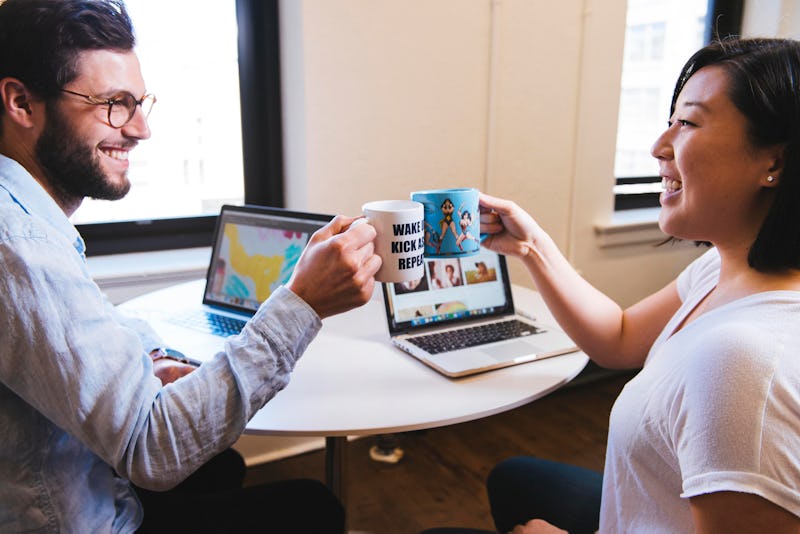 BDG Media, Inc.
Some people think talking about sex is easier than talking about money, and I'd agree. After all, money talk is so… personal. However, talking about money will benefit your life, according to finance experts, so don't shy away from doing so. But I know — easier said than done.
Sallie Krawcheck, Co-Founder & CEO of Ellevest, wrote a blog post, "We Need To Start Talking About Money," about how one of her work colleagues did an informal survey with 10 of her girlfriends about money. One of the questions was "Which [your savings account or sex life] are you more likely to talk about at brunch with your friends?" Guess which answer received more votes? Yep, the sex life one, 8-to-2. And Fidelity ran a survey that agreed — out of 1,542 women ages 18+, they found that eight out of 10 women didn't discuss finances with close friends and family.
So what's a woman to do? "One of the biggest mistakes we see is women just don't talk about their money," Sylvia Kwan, Chief Investment Officer at Ellevest, tells Bustle. "The implications of this are far-reaching — money plays a major role in our society, our politics, our work, even our relationships. If we shy away from talking about it, we put ourselves at a disadvantage. Money is power, and we need to get comfortable talking about it."
Without further ado, there are six ways that talking about money will benefit your life, so as soon as you're done reading, start talking!