7 Ways To Get Into The Habit Of Saving Money, According To Experts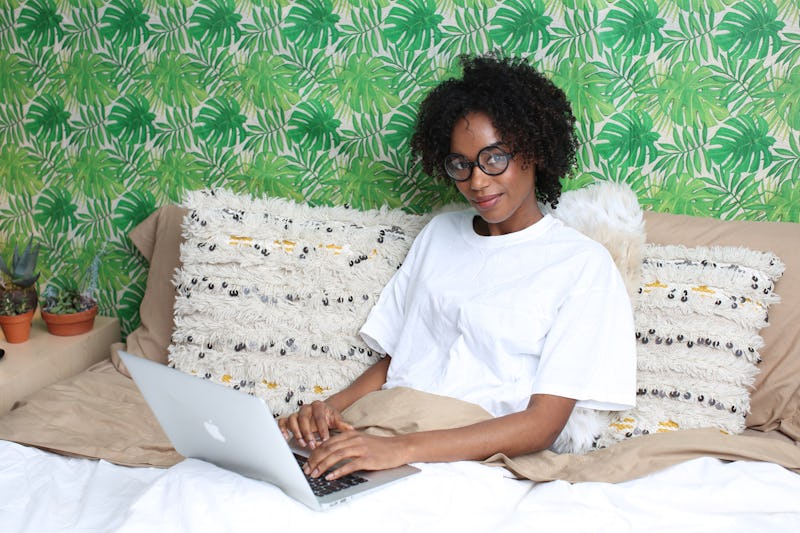 Ashley Batz/Bustle
Saving money may not come easily to you, but it's necessary for your future, as you probably know. But you can start saving money early, even when it may seem impossible. "Instead of thinking about savings as a vague term, think about milestone expenses, like a wedding, a home down payment, or a new car," Ed Robinson, President and Co-Founder of Stash, tells Bustle. "Knowing what you want and how much those things cost will keep you excited about what you're saving for and keep your budget on track."
As you may know, some people have several different savings accounts, each for different goals, like that wedding and car Robinson mentioned. However, there are other tips to make saving money come naturally, and the sooner you begin, the better — even just a few dollars a day or week.
If you think about it, how much do you spend on coffee out each day, or every few days? Let's say you get a to-go coffee every morning on your way to work and let's say it's between $3-5 per day, which is $15-25 per five-day week. Then, when you add in how much you spend on food for lunch, assuming you eat out, or on the weekend, that's a lot of money you could be saving — at least some of it. And, of course, you can replace "coffee" with "snacks" or anything you're buying out of convenience (i.e., likely overpriced) that you could really just have at home, where it's cheaper to make your own coffee or buy snacks in bulk in advance versus at the corner store.
Here are seven easy ways you can get in the habit of saving early, because it IS easier than you may think.