The 3 Most Hangry Zodiac Signs, According To An Astrologer
Their eating routines mean a lot to them.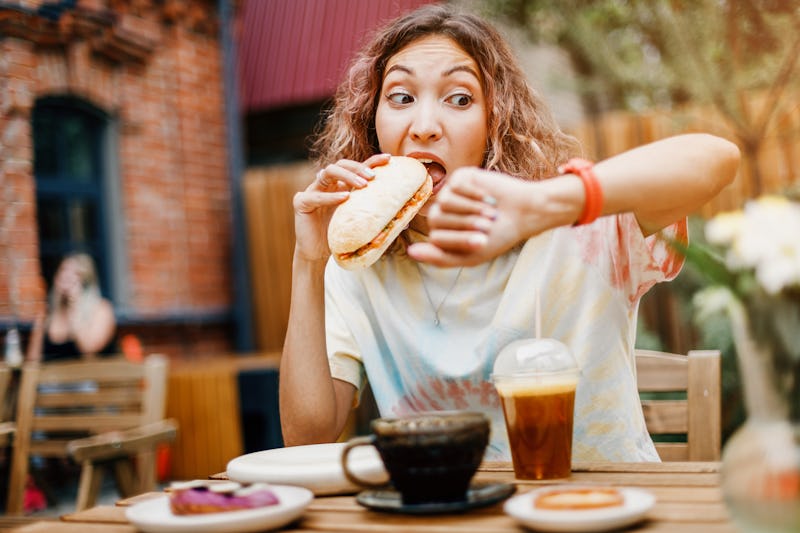 Shutterstock
Every zodiac sign is known for something — whether it's something positive or something that gives them a bad rap. There are signs that have trouble communicating their feelings, while others struggle with their sleep schedule, and some are just overachievers to a fault. Managing emotions can be tricky for certain signs as well, especially when they're hungry, and that hunger can quickly turn into hanger. Though it's not the best quality they possess, these are three signs who are the most prone to getting hangry, according to an astrologer.
You probably know what it means to be "hangry" by now, but in case you need a refresher, Merriam-Webster defines the emotion as being "irritable or angry because of hunger." We've all been there before: the long wait for your food mixed with the growing hunger pains in your stomach makes every interaction and conversation seem like a chore. But as soon as you get some food in you, everything is hunky dory again. It happens to everyone at some point, but according to astrologer Brilla Samay, it happens to these three signs more than anyone else. Instead of dealing with the residual embarrassment after the hissy fit is over, though, it's probably best to just keep a snack on you at all times to prevent a hanger-induced emergency.
Source:
Brilla Samay, astrologer, mentor, and spiritual advisor