The 3 Zodiac Signs Most Likely To Have On-Again, Off-Again Relationships
Do you find yourself getting together with an ex, breaking up, then repeating the same cycle?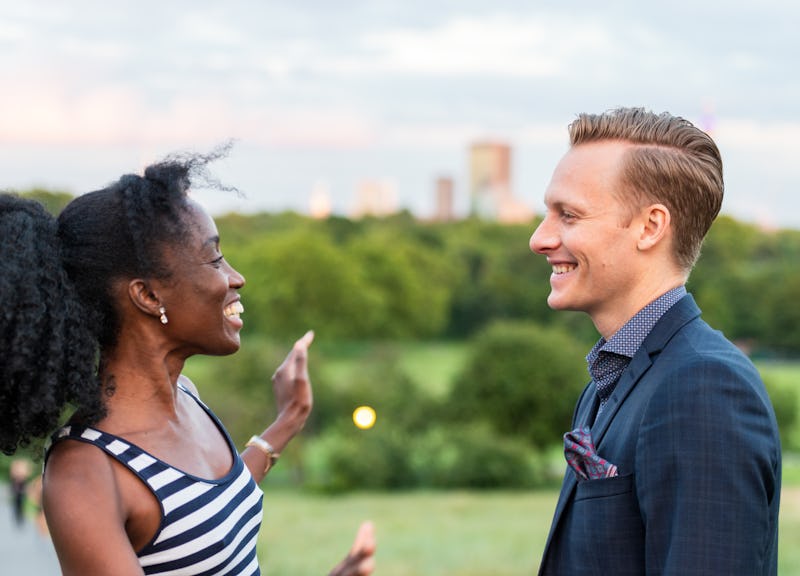 georgeclerk/E+/Getty Images
Many times a breakup means it's time to forgive, forget, and move on. But for the zodiac signs who have on-again, off-again relationships, they often find themselves getting back together with an ex, breaking up, and then repeating the cycle all over again.
It's a habit pretty much anyone can fall into. For instance, it's easy to reach out to an ex if you had amazing chemistry, and thus can't get them out of your head. It's also easy to get back together with someone if your breakup wasn't too terrible or dramatic. If you parted ways due to something silly, why not give things another go?
But when you factor in astrology, it becomes clear why certain zodiac signs are extra attracted to the on-again, off-again life. Some signs will jump into relationships without thinking, due to their natural impulsivity, and then jump right back out again. Others might mull over a breakup and, because they're fair and open-minded, land on a bunch of reasons why it won't hurt to get back together with an ex.
It can be tough for their friends to understand why they always end up in on-again/off-again relationships. For some signs, loyalty is everything, breakups are stressful, and the end of a relationship is the end of a relationship. But for the three zodiac signs listed below, the option of getting back together — and breaking up — is always on the table.
Source:
Emily Ridout, MA, astrologer
This article was originally published on