Here's What TikTok's "Mascara" Trend Is *Really* About
FYI: It has nothing to do with makeup.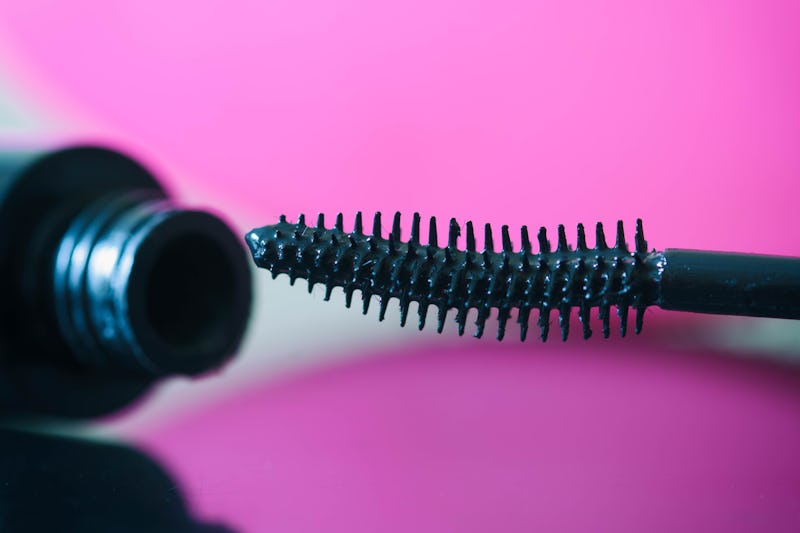 Getty Images/cuppyuppycake
Trigger warning: This post contains references to sexual assault.
If you've been left baffled by the sheer number of people posting mascara reviews on TikTok recently, prepare to have your mind shattered. Most people are actually using it as a code word to get around censors on the video platform. And with over 100m views for TikTok's mascara trend hashtag, the mysterious new lingo has officially taken over the platform.
From comparing, erm, wand sizes to making jokey quips about sexuality ("I'm more of a lipgloss person") it's a versatile vehicle for everything from one-liners to airing out betrayals. "My mascara chose to stick its wand in another tube after living in my make-up bag for three years," shared one viewer in a not very subtly captioned video. "Now I just use false lashes because I'm scared to get a new mascara in case it happens again."
In essence, it's similar to the slightly coded terminology contestants sometimes use on Love Island to discreetly discuss their antics. During Season 7, for example, the girls held an NVQ graduation ceremony to celebrate Millie, Faye, and Chloe all enjoying steamy nights with their respective partners in the villa bedroom. Over the other side of the villa, the boys discussed making it all the way to Wembley — and the mascara trend is just another analogy that works in the same way. Sure, it's not very subtle, but it hasn't stopped people joining in.
Meanwhile some users have also used the trend as a more serious means to share their experiences of sexual assault while complying with TikTok's community guidelines. One such user wrote that after giving this girl "mascara one time… she decided that her and her friend should both try it without my consent." Uncut Gems star Julia Fox didn't appear to understand that the video was using code, writing: "Idk why but I don't feel bad for u, lol." The actor later apologised, explaining that she wasn't familiar with the mascara trend, and hadn't realised what the video was really about.
"Hey babe, I'm so sorry I really thought u were talking about mascara like as in make up. I'm sorry that happened to u," she wrote. "I wasn't on the side of TikTok that was doing this trend and I thought u were talking about getting ur make up stolen!!!! I'm sorry babe I hope ur ok."
If you or someone you know has been sexually assaulted, you can call Rape Crisis on 0808 500 2222 or visit https://rapecrisis.org.uk.