11 Money-Related Red Flags You Should Be Aware Of In A Relationship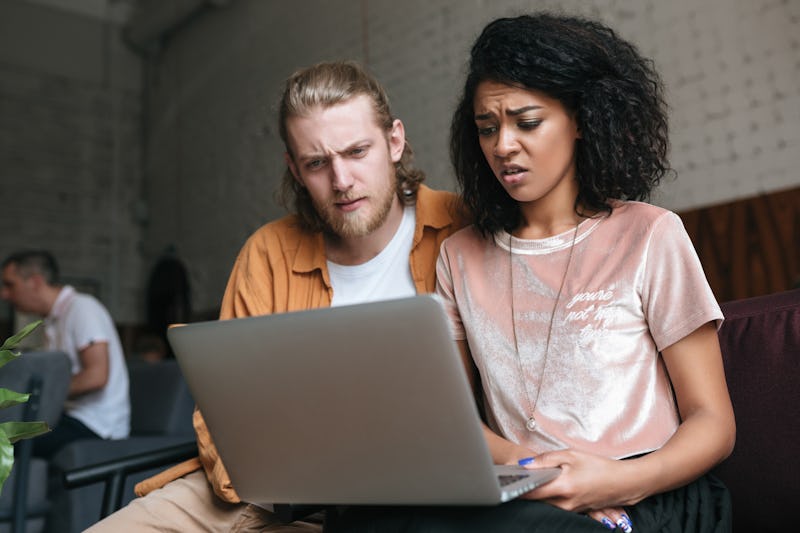 Anton/Fotolia
While you and your significant other can be perfect for each other in 101 ways, it's still possible to be financially incompatible with your partner. Not everyone is a money whiz, and that's OK. But ongoing problems can quickly put a strain on your relationship, and even lead to problems down the road. So how bad is too bad, and how many problems are too many problems? Luckily, there are ways to find this out, and you don't need to hire a detective to do so.
According to Tina B. Tessina, PhD, (aka "Dr. Romance"), a psychotherapist and author of How to be Happy Partners: Working it out Together, it's possible for couples to commit "financial infidelity." This happens when "they haven't established good communication, they're trying to avoid conflict, or they're out of control and don't want to admit it," she tells Bustle.
Ongoing financial problems can be a sign your partner isn't prioritizing you, Tessina says, and that they lack self control. "It can be every bit as harmful as sexual infidelity," she says, "even if most people don't take it as seriously." Here are relationship money red flags to watch out for, because the sooner you start to spot them, the better.
This article was originally published on