These 3 Zodiac Signs Could Write A Bestselling Novel
Check your sun sign and your Mercury sign.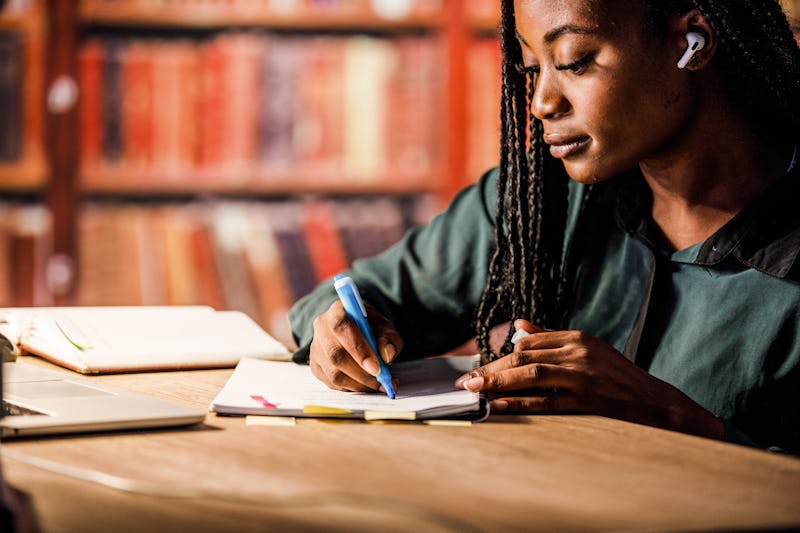 fotostorm/E+/Getty Images
Astrology seems to have an answer for everything, from our unique traits to our hidden strengths, including being a wordsmith. While every zodiac sign has the potential to be a great writer, storytelling comes naturally to a select few star babes. Whether they have dreams of being a New York Times-bestselling author or an intrepid journalist, these literary geniuses can piece together perfect prose. Are you one of the zodiac signs who make the best writers? Here's how to tell.
A few different elements of your birth chart can play a role here. In addition to checking your sun sign, consider your Mercury sign, since that planet rules all forms of communication, including the written word. It's especially helpful if Mercury is in a sign that it feels extra comfortable in, like Gemini, Virgo, or Aquarius," says Ryan Marquardt, an astrologer.
Likewise, your third house ruler can indicate a natural gift for writing. This house rules the mind, thought processes, and how you express those ideas. You might have a knack for communication if one of the Mercurial signs, Virgo and Gemini, is in the third house in your chart. "Professional writers usually have a concentration of energy in the third house, and it's even better if Mercury is making a beneficial aspect to the third house," he says.
Are you a gifted storyteller? Read on to find out which zodiac signs are the best writers.
Expert:
Ryan Marquardt, an astrologer